An honest life ends in a peaceful death. — Proverb
Beneath is a horror flick released straight to video and marks the directorial debut of Dagen Merrill, who also co-wrote it with Kevin Burke (who also wrote 2003's Tahiti, an indie drama that earned some critical praise). Christy Wescot (Nora Zehetner, Brick) is a 20-year-old pre-med student who cannot fully live her own life since her older sister Vanessa (Carly Pope, Sandra Goes to Whistler) was killed in a car accident six years earlier, in which Christy was driving. "Give me the wheel! Christy!" are the last words she remembers from her sister, who was also a young mother and the wife of John Locke (Matthew Settle), a local doctor in the town of Edgemont.
The sudden death of family caretaker Joseph (Don S. Davis) prompts a phone call from John to Christy informing her that the funeral services will be held next Saturday. This phone call releases the latent anxiety Christy has been suppressing for the past six years. So when Christy jumps aboard a bus, she's already been fired from her job and is in need of antidepressants for a diagnosed borderline personality disorder spurred by her guilt over her sister's injuries.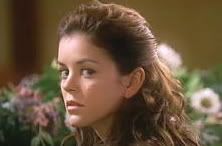 "Why did you go away?" her niece Amy (Jessica Amlee) asks her. Christy sardonically replies, "I went to prep school." Now Christy's niece lives in the Locke family home with dad and her grandma, the ominous Mrs. Locke (Gabrielle Rose), whom her cute red-haired granddaughter calls a "weirdo," and she is indeed, since she disappears from the dinner table and prefers to eat alone in her place. Amy is convinced a dark, mysterious thing killed good ol' Joseph and that Grandma is mean and secretive.
Nora Zehetner maintains a mesmerizing tension from the very beginning. When she contemplates her arrival home to the small town from which she's been disconnected for a long time but has never severed her ties to, she does an awe-inspiring job of conveying Christy's conflicting emotions. And this is one of the main reasons the film succeeds, because its plot devices rely basically on our empathy for the lead character. There are moments that as a viewer we can notice the story would dry up if Christy couldn't find a new clue, a new clear thought, an accusatory gaze from some of the townspeople who have become strangers to her.
Christy finds it difficult to reconnect with an old school friend, Debbie Houston (Nicola Anderson) and the townsfolk try to make her move on. Christy must not only hide the pain of her lonely existence and the hallucinations that plague her, she also has to face the humiliation of condescending treatment from the neighbours, nurses, and cops around her; though one of them, Jeff Burdan (Warren Christie), is pretty kind to her, his cop pal Randy (Patrick Gilmore) makes a cruel remark upon being introduced to Christy.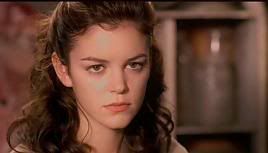 Christy investigates some circumstances that occurred during the six months of rehabilitation that Vanessa received in Locke's home immediately after the accident, a losing battle against a certain death. Christy finds out this rehabilitation took place in a room beneath Locke's house where Vanessa was attended by a nurse named Claire Wells (Eliza Norbury) whom supposedly left town and moved to Portland, Maine.
Christy also investigates the details about Vanessa's burial, as well as her medical files (which are now in the possession of John Locke), all the while suffering from near psychotic states when she suffers random seizures that lead her to draw darkly artistic portraits of people and threatening symbols. The laid-back manner of the townspeople grate on Christy's nerves as they stubbornly deny her suspicions regarding her sister's death. Christy is constantly perceived as an unstable, meddling girl, which fits these simple-minded locals struggling in a post-mining economy ruled by Locke's dynasty.
But as another character says at the beginning of the story, "Death is always hardest on the living." And this obsession with her sister's death makes the heroine's lunatic mind spin frantically like a profaned coffin. "It lives in my walls. I hear it crying.I take pictures 'cause I can't draw," Amy says.
Passageways designed for escaping the mines, locked entrances, insects-plagued basements will confuse us as much as they confuse Christy in her confused mental state; the film is soaked with the romantic, timeless beauty of Nora Zehetner, whose performance as an isolated young woman with a precipitous imagination elicits our innate sympathy and conquers our hearts in the end. Zehetner's Poe-like heroine maybe is a paraphrenic without love life but she's the last voice against the apathy and lack of conscience that the town represents. Christy awakens our sedated morals, defending her right to unmask her tortured soul, a beautiful, vulnerable but never weak, Miss Lonely in the land of guilt.