House, MD season five picks up "eight weeks after the death Amber. Wilson is still mourning her death, and his relationship with his best friend House is shattered. Needing to make a change in his life and give himself time to recover emotionally, Wilson resigns from Princeton-Plainsboro." So reads the summary from FOX about tomorrow night's season premiere of House, MD. We know that Wilson is the anchor that keeps House from really going off the deep end in so very many ways. So how will House react to Wilson's decision?
As Hugh Laurie told Entertainment Weekly, House is a very emotional character, but one who hides it the best he can. And according Laurie, the shutters come down. Rather than show Wilson how he feels, House will (big surprise here) push back. And push back hard. But we also know how Laurie's masterful performance and unique ability to convey what's really going on in House's heart in between the lines of dialogue will tell us how House really feels. I think it's going to be a very bumpy ride. And I can barely wait—less than 24 hours to go!
In interviews conducted by FOX and kindly provided to the media, House stars, including Laurie,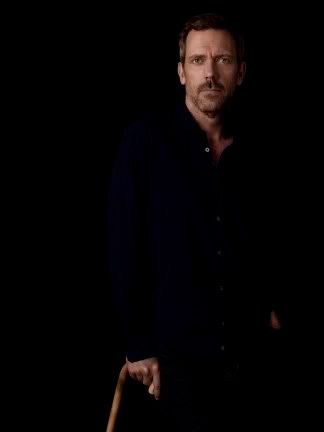 Lisa Edelstein and Jennifer Morrison shared their thoughts on the season premiere and upcoming season. Commenting on Amber's death, Hugh Laurie explained "It's a very grave event in House's life when he has to acknowledge his, or determine whether or not he is responsible for the death of his best friend's loved one." Although many people might spend their lives agonizing about it, explained Laurie, but House is one of those people who can "as an effort of will," convince himself that he was in "the wrong place at the wrong time: yes I was involved but I was not responsible."
But one thing that is not up for interpretation is the fact that Wilson is resigning. Not just from Princeton Plainsboro Teaching hospital, but from House, himself. "Wilson comes to a bigger, broader realization that House is possibly just a destructive force in his life. House isn't good for him, and as a result of that realization Wilson decides to up stakes and leave."
Lisa Edelstein (Dr. Lisa Cuddy) doesn't think her fictional counterpart blames House for Amber's death. "I think she knows his character defects and I think she understands why Wilson is upset with House," she noted. Cuddy tries to mediate House and Wilson's shattered friendship, according to Edelstein out of purely selfish motives. Without Wilson, House is "nightmare for her. So Cuddy steps in and tries to move the reconciliation along."
Jennifer Morrison, who plays Dr. Allison Cameron, suggested that Amber's tragic demise–and House's role in it– has had an effect on the new team of fellows. They "obviously were closer to her and were working side by side with her as they were going through the process of elimination" during the "survivor arc." Morrison thinks that Cameron may have a unique understanding of the survivor guilt that House and Wilson may both being going through, having lost her own husband to cancer when she was in her twenties. "Even though it wasn't Cameron's fault, I think she understands that feeling of guilt: 'why am I alive and you're the one who's gone?' So I think there may be a little bit more of a bond there in terms of dealing with those feelings, those remnant feelings of guilt."
Many fans (and certainly many readers of this column) missed the "old team," even feeling slightly betrayed by the House "powers that be" for relegating (especially Chase and Cameron) to nearly marginal roles in the series. Morrison commented that "going into season five," House and Cameron's relationship has " evolved into something really nice. They really feel like colleagues now I think." After being under House during the first three seasons, in season four she "sort of had her own thing but there was still sort of this defensiveness in her—sassiness. A sort of 'I'm going to prove that I can stand on my own.' Now in season five, she's more seasoned."
Hugh Laurie has watched Chase's character evolve as well. "He is a wonderfully laconic sort of character who–especially having done three years under House– is pretty un-phased by anything. He will just sort of speak it as he sees it. And Jesse actually has that, that quality himself. He has an absolutely wonderful presence." Laurie reminded viewers of a bit of series canon established way back in the pilot: the fellowships were to have only lasted three years. They had to move on.
Laurie views the addition of a new team as a plus for the series, presenting new opportunities for the original cast to interact "The ways in which the older generation and the newer generation relate make the best of the situation they're in, I think is very interesting," he noted. "Chase and Cameron have had a while out on their own as it were. And now that they're starting to come back into the mix and we're starting to see how they're relating to the people who have taken their positions."
And of course there are the rumors about the ramping up of the relationship between House and his boss Lisa Cuddy. Laurie commented that "the relationship between House and Cuddy is a pretty mercurial one. It changes a lot of the time. It's as if they both seem to know when it's changing– and why– even though outside observers might not." And their relatio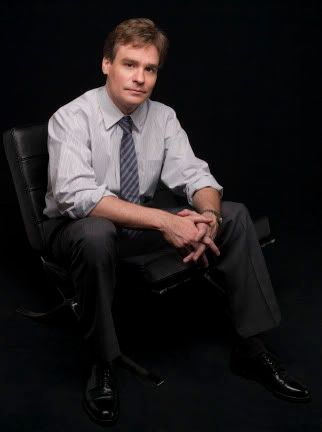 nship does indeed swing from antagonism to mutual respect and more. "They go from sort of brother and sister at times to boss and employee– and resentful employee and, and exasperated boss. There is an element of flirtation."
Lisa Edelstein added that "Cuddy and House's relationship is definitely growing in its complications. It's certainly not simplifying and I think that I love the direction that it's going in."
But first we must get through what promises to be an intense series of episodes exploring the central relationship on the series: House and Wilson. With Wilson most assuredly resigning, and House being one of the most emotionally guarded characters ever written for the small screen, I wonder if House, himself, might implode—melting down inside, while acting out in more and ever more outrageous ways.
Playing off the shattering dual-episode finale "House's Head" and "Wilson's Heart," the series sets the bar very high indeed for the premiere. I do not think we will be disappointed.
House's fifth season premieres Tuesday at 8:00 p.m. Eastern Time (a new time for the series). Check back for my review on Wednesday.