Nobody expected David Bowie to come back. At least not this time.
The notoriously chameleon-like rock legend has of course teased retirement many times before. He did it at the conclusion of his Ziggy Stardust phase back in 1973, and did so once again on the Sound And Vision tour, declaring then that he would be playing the stacked, greatest-hits-heavy set heard at those shows for the very last time.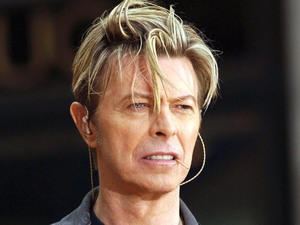 But Bowie's most recent move out of the spotlight and away from the music scene – following a health scare that prematurely ended his A Reality tour back in 2004 – seemed to be more permanent. It was also done in a much more low-key manner than previous retirements.
Outside of a few appearances here and there with contemporary rock acts like Arcade Fire, Bowie had been said to be quite happily enjoying family life, with no desire to return to performing at all. Prior to this, his longest gap between albums was around three years. This latest stretch has gone 10.
Even the remaining few diehards still hoping for a comeback had to feel the wind go just a little bit out of their sails when he turned down the London Olympics last year. Bowie really seemed to be done with music for good this time around.
So when Bowie "quietly" returned to active duty this past week on his website, with the release of a new single and music video, and the announcement of a new album – The Next Day, due out in America on March 11 – it came as a bit of a shock.
As out of the blue – albeit welcome – news as this was though, Bowie had apparently been working on the new album with producer Tony Visconti all along, and off-and-on for the past two years. The fact that they managed to keep all this a secret – particularly in an age where as soon as a celebrity farts, you can smell it on Twitter or Facebook – is nothing short of astonishing.
Bowie was apparently missed though.
The new single, "Where Are We Now?" immediately shot up to #1 on iTunes, and the video has reportedly passed three million views since its release less than a week ago. Justin Timberlake and Destiny's Child may be plotting their own music comebacks this year. But the return of David Bowie – a bygone product of the rock star era, whose last truly big hit was Let's Dance back in 1983 – is apparently a much bigger deal.
The fact that Bowie is once again working with Visconti should also come as great news to longtime Bowie fans.
Visconti's presence on some of Bowie's greatest records stretches back decades – from his incredible bass work on Bowie's underrated, early seventies space-metal album The Man Who Sold The World, to his behind-the-scenes production work on the critically revered "Berlin Trilogy" (where he took a bit of a public backseat to Brian Eno).
Speaking of the Berlin Trilogy, Bowie's new single "Where Are We Now?" seems to link directly to it. The song lyrics seem, at least on the surface, to be a wistful look back to his mid-seventies days in Berlin making those now legendary "trilogy" albums Low, Heroes and Lodger. The video also seems to back this up, with images both of that city and apparently of the same recording studio where those records were made.
Although "Where Are We Now?" does share some of the minimalist qualities of the seventies Berlin albums, the tone is far more reflective than it is experimental.
Those who might be surprised by Bowie's seeming nostalgia for this period – a time that many rock historians will recall for Bowie nearly killing himself on cocaine – should also know that the song finds the artist looking forward as much as it does backward. While lines such as "just walking the dead" can be seen as a nod to his youthful rock star excesses, there is a clear separation of past from present when he sings "the moment you know, you know" and "as long as there's me, as long as there's you."
The words are deceptively simple, and seem to represent a moment not only of reflection, but also of clarity. Like his songwriting contemporaries Bob Dylan, Leonard Cohen and Neil Young, David Bowie seems to be making peace with himself at his ripe old age through his art. The song doesn't really have much of a pop hook to speak of. But its somber, melancholic feel really does start to grow on you after a few listens.

Despite its downbeat first single, Visconti has been saying in some interviews that
The Next Day
is more of a rock record in the classic David Bowie mold.
In an article published by Consequence Of Sound, Visconti describes the record as "extremely strong and beautiful," going on to say that "if people are looking for classic Bowie they'll find it on this album, if they're looking for innovative Bowie, new directions, they're going to find that on this album too."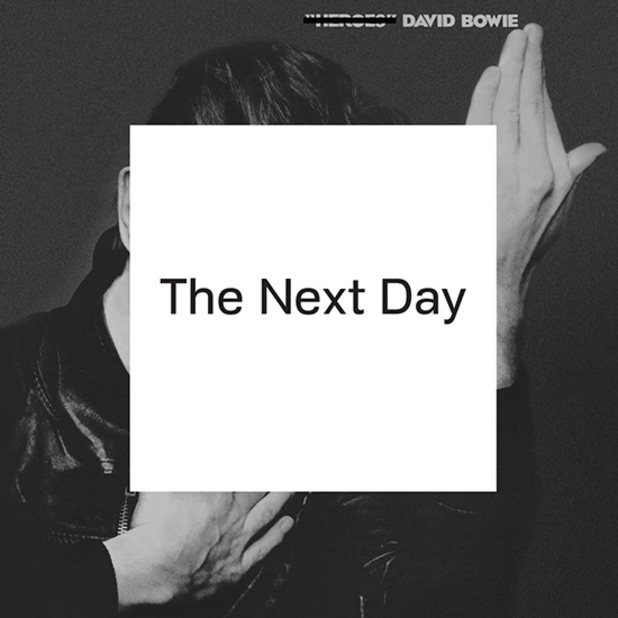 The song titles we've heard about so far also sound very intriguing. These include "Dirty Boys," "The Stars (Are Out Tonight)," "Love Is Lost," "Dancing Out In Space," "(You Will) Set The World On Fire" and "You Feel So Lonely You Could Die."
The Berlin Trilogy connection doesn't stop with the single either. The cover art for the new album is actually a sly updating of the iconic sleeve for Heroes, but with the original title scratched out, and a big white block in the middle proclaiming the new title The Next Day.
Early reports indicate that there will not be a tour to support The Next Day, and that he also won't be doing any interviews. As this story goes, Bowie is choosing instead to let the art speak for itself. This is hardly a surprise, given the fact that his last full-on concert tour was cut short by health concerns.
I've always looked at Bowie's concerts as a kind of a hit or miss proposition anyway. This is partly because I've been fortunate enough to "hit" many of the good ones (Ziggy Stardust, Station To Station, Serious Moonlight), but have also "missed" a few I wish I'd seen (regretfully, the Diamond Dogs/Plastic Soul Revue show never played Seattle).
But not all of the Bowie concerts I have seen were good ones. The Tin Machine shows, as well as a tour Bowie did with Nine Inch Nails represent a couple of duds that particularly stand out in memory.
However, the good Bowie shows still outweigh the bad. And I'll never forget my first Bowie concert.
When the Ziggy Stardust tour played Seattle's Paramount in 1972, I was still a teenager and Bowie wasn't yet a star in America. The 3000 seat Paramount was less than half full, and Bowie decided to make it a more intimate affair by inviting the small crowd down into the orchestra pit.
He then started up a conversation on the microphone with my then best friend Kim (who I recently reconnected with). Kim got a roar of applause when he told Bowie that he had skipped school that day to come out to the show.
Now that was rock and roll.
I also missed Bowie's last American tour in 2004, even though he played Seattle twice. Which, if he holds to the current line of no tour behind the new album, means that I most likely saw my last Bowie show back in the nineties (and it was that God-awful, aforementioned show with Nine Inch Nails).
I'm mostly fine with that though, and am just very happy to see him making new music again. Because nobody expected David Bowie to come back. Not this time.