The Big Bang Film Festival (BBFF), which will take place October 17-21 in Philadelphia, Pennsylvania, is seeking submissions. Focusing on action, adventure, suspense, and Asian action films, the festival is poised to showcase the work of bold new American and international filmmakers working in these genres. Both live action films and animation are eligible.
Although the festival focus is on specific genres, organizers stress that the emphasis is on quality and originality without regard to content. Narrative features must be at least 60 minutes in length, and narrative short films must be no longer than 59 minutes. All other categories have no length restrictions.
Entries must be submitted on VHS or DVD, and may be submitted in the following categories: Feature Narrative, Short Narrative, Experimental, Documentary, and Animation. Foreign language films may be submitted, but they must have English subtitles.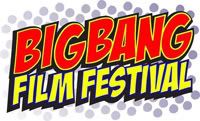 BBFF's regular deadline has just been extended to June 15, 2007, but filmmakers have until August 24 to submit. Submissions may be made via mail (entry forms can be downloaded at BBFF's website) or online through Without A Box.
The festival is a juried competition and awards will be given in the following categories:
AUDIENCE AWARDS:
Best Feature Film
Best Short Film
Best Director
JURY AWARDS:
Best Feature Film
Best Short Film
Best Director
Best Action
Best Adventure
Best Documentary
Best Asian Action Cinema
Best Suspense
Best Thriller
Best Extreme Sport
Winners will be announced on the final day of the festival.
For more details, see BBFF's website.