Established in 1998 by Rebecca Brown, Rebecca's Reads is a book review site and publicity service website. When Brown retired from reviewing in 2006, the site remained online but it wasn't until January 2008 that it flourished under new ownership with many new services for authors and readers. Rebecca's Reads considers most type of books in both print and electronic formats. In this interview, Rachel Durfor talks about the site, as well as various aspects of reviewing.
Thanks for this interview, Rachel. What makes Rebecca's Reads stand out among so many other online review sites?
We not only provide book reviews, but we're also a publicity service site for the reading audience, authors, publishers, publicists and buyers/sellers. In addition to book reviews, we provide other budget-friendly publicity options such as press release writing and distribution, audiobook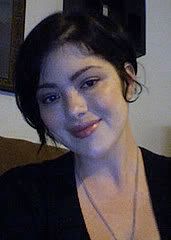 production and distribution, book videos, editing, and book proposals. Also, Rebecca's Reads has been syndicated and our sites have appeared in Reuters and Chicago Sun-Times.
How should an author contact you about a review request? Do you review e-books as well?
We have a submission form online for authors, publishers or publicists who would like to submit a book for a publicity package.
For a book to be considered for a complimentary review, books can be sent to Rebecca's Reads, Review Request, 7101 W Hwy 71, Ste 250, Austin, TX 78735
Yes, we do review eBooks. To submit an eBook for a complimentary review, I can be contacted at [email protected].
How many books do you review a month?
Since our reopening in March, we've been averaging about 35 book reviews per month, but the numbers are rising all the time!
How do you select the books you review? How do you determine which reviews to post on your site?
We have a pending review page on our site. Our reviewers select the books they want to review and email us their choices. We then send them the books ASAP. All reviews are posted, unless they are extremely negative.
What is your stand on paid reviews?
We provide different levels of publicity packages to promote books. These include an expedited review, meaning that they will receive a review within two weeks of the reviewer receiving the book, but actually the payment covers the other services included in the package.
Do you think it's okay for reviewers to resell the books they review?
I personally think it's inappropriate for reviewers to resell the books or advance review copies they review. We encourage them to donate or give away the books if they do not want to keep them.
Do you think a review written by a reader has less value than one written by a professional reviewer? What defines a true 'reviewer'?
I don't think so, no. A review done by a professional reviewer might be better put together, but that doesn't mean that their review should garner any more significance than one done by a layperson.
I think a true reviewer is someone who's able to give an unbiased opinion on what they're reading, while at the same time keeping the reader at bay with their own writing.
If a book is terrible, do you think a reviewer should write and publish the review, or should she decline to write a review?
You know how your mother always told you "if you don't have anything nice to say, don't say anything at all?" Well I think that holds true, somewhat, in the world of book reviewing. Yes, you want to say whether you recommend a book or not, but it's really not necessary to trash a book or an author. I've learned that to most authors, their book is like their baby, and you never tell a mother her newborn baby is kind of, well, unattractive, even if it is. It's just polite. If one of our reviewers really dislikes a book, we ask them to send it back; we really don't like to publish negative reviews. Most of the books we receive are by fledgling authors, and we'd rather help them advance their writing careers, not hinder them.
There are some bloggers out there who have acquired fame as tough reviewers because of their harsh, nasty reviews. What's behind this philosophy?
Maybe it's only about acquiring fame to them. Some people really don't care who they step on to get to the top, you know.
Thanks, Rachel! I appreciate it!