(Here be spoilers for upcoming episodes, so turn back now if you are trying to be completely spoiler-free.)
Katie Jacobs is executive producer and co-showrunner (with David Shore) of the hit series House, MD, starring the incomparable Hugh Laurie. One of the "Powers That Be" behind the series, Jacobs has also directed several episodes, including the season three episode "Half-Wit," the season four finale "Wilson's Heart," and episode nine of this season "Last Resort," which will air November 25.
"Last Resort," will be an "extended" episode, running an extra eight minutes, from 8:00 p.m. to 9:08 p.m. ET. (Set your DVRs and DVD recorders accordingly!). The episode guest stars Emmy-winning actor Zeljko Ivanek as a man who has been to sixteen hospitals, enduring a multitude of tests without being diagnosed. All he wants is to finally be diagnosed said director Jacobs during a brief conference call with television writers. "We wanted to tap in to the frustration that we feel when we see a doctor and we're not diagnosed." This is a man who has nothing left to lose: he's lost his dignity; his life has been brutally disrupted by his illness.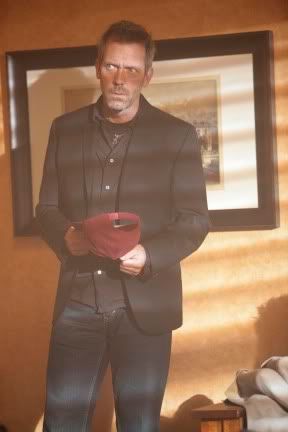 But when he comes to Princeton-Plainsboro Teaching hospital, he takes House, 13, and several clinic patients hostage, unwilling to release them until they can determine what is wrong with him.
He demands medical attention from the best doctor in the hospital (House, naturally), threatening to kill any hostages necessary along the way. 13 offers herself as a human guinea pig as the patient insists that any treatments be pre-tested. By the end of the episode, noted Jacobs, 13, who has been on a reckless and downward spiral, takes a second look at where her diminished life is headed. After the Huntington's diagnosis she has lost all hope, according to Jacobs. "She kind of given up." But in the aftermath of "Last Resort," she winds up in an "interesting different place," which the series will continue to explore.
Since last year's cast explosion, Jacobs and the rest of the crew have dealt with the challenge of a much larger cast. "It's hard but satisfying with all of the characters" and their differing points of view. This hopefully comes across, Jacobs offered, in "Last Resort," when having such a diverse cast of characters can really be used to great advantage. Of course, the downside with such a large and talented is cast is diminished face-time for all of them, including the central character of House. "But hopefully we're doing better than last year with that," said Jacobs, acknowledging that last year's "survivor" story arc pushed several of the series regulars into the background. Of course last night's episode drew attention to Cameron and Chase's deepening relationship; and all three "House Classic" fellows are being much better utilized this season.
Commenting on the sparks now flying between House and Cuddy, Jacobs noted that their relationship will continue to be explored, although like much of the character development in the series, "folded within the normal narrative plot." Admitting that theirs may be a very unorthodox love relationship, it certainly is very real, and like many relationships, very complicated. "They work together, and share respect, chemistry, their verbal jousting… complicated, but very real." Whether they really belong together, is, of course a matter of opinion. "I can make a case for it and against it; that makes it real. We will go on exploring their relationship in a 'Housian' way." The characters have reached a certain point and "… now what? Don't expect to see dates at the movies," she explained.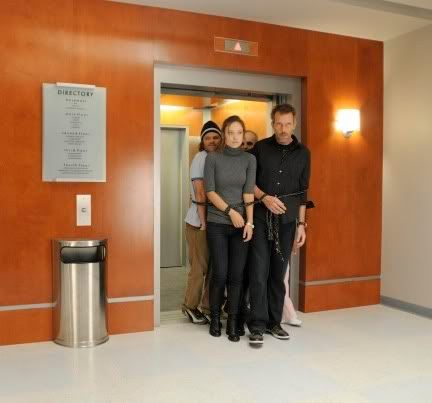 What is it about House? The women in the series (and even the occasional patient) gravitate toward him despite his obvious disdain of people. Jacobs believes that "they see a hole, an emptiness, and what the women want to do is ease his pain. People see that he's in a lot of pain, and if they can be the one who can smooth out those rough edges." But she noted that it's really up to House. He has to be in a place where he can make himself vulnerable enough, open enough with someone. He's not quite there… yet. And may never be. Jacobs teased that the upcoming Christmas episode contains a very "satisfying surprise in a personal sort of way" for House and Cuddy. But she refused to elaborate further, except to say that it's not what you might think. (What a tease!) Jacobs also teased that Cuddy's maternal desires are far from over. And that they will be an ongoing concern for the character.
This season, House moved from its old 9:00 p.m. time to 8:00 p.m. Asked about this earlier time slot (and the move to Mondays in January), Jacobs does not seem overly elated. Noting that she tries to be "unaffected by the numbers," Jacobs realizes that the new timeslot offers fewer viewers. But she realizes that House's success (and the show continues to be a huge ratings success) can help other shows also succeed.