We stand on the very edge of the cliff of the year 2006. Within mere eye blinks we shall all be hurled from said cliff into the abyss of 2007. Come to think of it, 2006 felt a bit abyss-like. Maybe we are all being hurtled from one abyss to the next. I almost said, "That's deep," but that would be an appalling pun so best forget it even entered into my mind. Let us get down to business.
It is the time of year when critics all over the planet select their favorite somethings of the year. This being the Music section of BC Magazine, we have opted to ask a few of our best and brightest contributors to anoint one album as the best thing they heard in all of 2006. Seeing how I am editing this monstrosity, I have generously given myself the top billing… Here is what we had to say:
Josh Hathaway (Asst. Music Editor):
It was more difficult for me to choose my Album of the Year than you might think. I have had two major musical obsessions this year: Tom Petty and Guster.
You have all probably seen VH-1's 100 Most Shocking Moments in Rock. Here is the least shocking moment of the year. My pick for Album of the Year? Ganging Up on the Sun by Guster.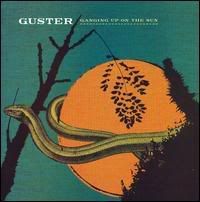 Before I preach the gospel of Guster one last time this year, I would like to toss out a quick word on the Tom Petty record. This would have been my album of choice in any other year. I spent months reacquainting myself with his back catalog preparing for Highway Companion and the journey reminded me how great Petty has been and still is.
You might think I have run out of things to say about Guster and this album. You would be wrong — a big bowl of wrong. That is a phrase I picked up on the podcast Guster did with Jeff Garlin of Curb Your Enthusiasm.
Of the many amazing aspects of this fine recorded work, I am most amazed that I like every song on it. That is a big bowl of rare — yep, picked that up on the same podcast. Some of my all-time favorite albums have songs on them I don't much like. Not Ganging Up on the Sun. I like some tracks more than others and my favorite song on the album has changed more than once. That suggests staying power to me. The Best of 2006 might be the best of 2007, too. I can guarantee I won't have forgotten it by this time next year.
Combining melody, songwriting, harmony, and musicianship to create songs that explore diverse emotional and sonic territory still works. Buy a copy of Ganging Up on the Sun if you don't believe me.
Connie Phillips (Music Editor):
As I think back over 2006 and all the CDs I listened to, naming one "the best" is a truly daunting task because of the sheer number I listen to and the vast differences in the genres I enjoy. I spent the last week or so going back and forth between two very different CDs and artists but finally settled on Donald Fagen and his third solo release, Morph The Cat.
On this CD, Fagen lives up to his reputation as the dark poet from Steely Dan; many of the songs have a deep and ominous message. Death and war are the main topics and the genius is in how he weaves the heavy message with light and soft music that is best described as romantic. He stays true to his '70s form, but the songs are topical and current. It's plain and simple, good music that I never get sick of listening to.
A.L. Harper (Asst. Music Editor):
When my editor asked me to choose my favourite Band of the Week of 2006, I was stymied. BofW is my baby, how could I choose just one? Looking back on 2006 and all the bands that were profiled makes me smile. All are very talented (except one that I was told to profile but let's not mention names — they broke up anyway), hard working and dedicated to their music. But I think one stands out as the one I most enjoyed.
Our first BotW was Attic Lights and they were by far the most interesting band I profiled. Not because they are more talented or I liked their sound above all the others but because they were so much fun to interview and it was the first time I had interviewed a whole band — while smoking weed in a van — instead of just the frontman. And because Attic Lights have created an original sound that is filled with melodious harmonies and intense, soulful, melancholy power and emotional depth. Attic Lights are an eclectic combination of The Beach Boys, Granddaddy, and The Eels with a bit of Neil Young thrown in. And all that talent deserves a second nod.
By way of providing a definitive, incontestable answer to the question niggling the head-holes here and now – i.e, What, for Holy God's sakes, might be the best record of 2006? – I had a friend of mine, a fella well-renowned for his knowledge regarding, amongst other things, the life and works of Niccolo Tartaglia, to compose for me some manner of system whereby I might rate one record off of the other, weigh and counter-weigh the worth of individual tracks (or, in certain particularly close cases, of individual notes and the application thereof), the composition of the inlays, the measure of the disc itself and so on and so forth, all so as the question would be answered in a way pleasing to both the ears and also the strictest demands of science. What we discovered, (although, I admit, I was fairly sure of the outcome beforehand), was that Rabbit-Fur Coat by Jenny Lewis And The Watson Twins was, without doubt, the very best record released this year.
A transcendent patchwork of country, folk, and pop, of defiance and longing and harmonies you could bathe your children in and with even blessed Conor Oberst showing up through a sort-of cover of "Handle With Care", it's a perfect record. At times it sounds, understandably enough, like a Rilo Kiley album with all the guitars replaced by fiddles and all the keyboards swapped for dungarees, but at other times (even, on occasion, at exactly the same time), it sounds like some distant, angel-spun lament let rise from the throats of a half-dozen Baptists stood bathing in the waters of some Nebraska river in 1937.
It's a unique, intoxicating, haunting piece o' work, and even in a year that spawned Plan B's debut, the glorious Bright Eyes compilation Noise Floor, the half-brilliant Back To Basics by Christina Aguilera, Springsteen's incredible folk record, even in such a year as saw all of these, still it waltzes dreamily past with the greatest of ease for to sit on the stool reserved for only the very best record what came out in the past 12 months.
A big year. Truly. Tom Petty. The Who. Paul Simon. Ornette Coleman. Regina Spektor. Cheap Trick. Dixie Chicks. Robert Randolph. Bob Dylan. Tom Waits.
Normally, any year seeing a Tom Waits release is a special one. Orphans is a fabulous collection.
But who am I kidding? Bruce Springsteen's Seeger Sessions was stunning in its vision, execution and passion. Naysayers fell back on the lazy "vanity project" label. Nonsense. The Seeger Sessions band in concert was as serious as your life, putting on white hot shows that celebrated the music of Pete Seeger, filtered through a Springsteen-tinted Americana lens. I tell ya, that last chord of "Buffalo Gals" is still ringing in my head.
Over the course of the year, I discovered a number of new bands that I enjoyed, but the album with the greatest impact on me was Johnny Cash's posthumous American V: A Hundred Highways. With the guiding hand of producer Rick Rubin, Cash created a concept album that stripped away his legend to reveal the man underneath, and in doing so, augmented his legend.
Like other albums in the "American" series, A Hundred Highways combines Cash's songs with covers of other artists and material revisited. This time around, the concept is the story of Cash in his final days. He is no longer the young tough from "Folsom Prison Blues" fifty years ago. We now find him as one of "the sick and lonely old" he used to stand up for in "Man in Black," prepared for the inevitable.
Towards the end, Cash suffered a number of ailments and was confined to a wheelchair, and though his death was attributed to diabetes, the death of his wife June is just as much a factor. "Rose of My Heart" expresses his devotion to her. Hank William's "On The Evening Train" finds her body taken away, but he won't let go. He seeks solace from the Lord in Larry Gatlin's "Help Me."
When I reviewed the album in July 2006, I wrote, "Like all great art, American V entertains, enlightens and inspires. Cash opens up with such frankness and humility that he makes me want to become a better person." No other album came close.
Indie Round-Up's Artist of the Year for 2006 is Mofro, who, conveniently for my critical credibility, was just signed to the prestigious blues label Alligator Records. Lead vocalist JJ Grey and his band evoke all at once the gritty funk of James Brown, the blue-eyed soul of Beck or Leon Russell, the bayou twinkle of Dr. John, and the shamanistic stage presence of Jim Morrison. The latest CD is a good one, but in concert is the only way to fully appreciate the spell woven by Grey, guitarist Daryl Hance, and whoever else happens to be on their stage at the moment.
Album of the year goes to Gregg Swann's sparkling Everybody's Got To Be Somewhere, a spot-on power-pop set without an ounce of filler. The artist himself seems to be somewhat reclusive – the gigs page at his minimalist website is empty as of this writing, and his Myspace page – where you can hear three full tracks (go there now) – has been little visited. Swann emailed me a thank-you note when I published my review, so, fortunately for fans of exceptional songwriting, it appears that he does exist.
Okay, here it is! John May… sorry!
Tom Waits' Orphans: Brawlers, Bawlers, and Bastards.
Somehow, 30+ years on, Tom Waits has done the unthinkable – he's managed to turn out a set of essentially lost songs that winds up being one of his most stunning and beautiful pieces of work. The amazing thing about Orphans isn't just that it's beautiful – it's consistently great, which stands as a testament to not only Waits' quality as a musician and writer but to his choices as sidemen.
What makes Orphans best-of-the-year is that not only is it one of the most exciting releases of the year, it's one of Waits' best releases, period, a feat not too common among box sets, and especially not of rarities sets. Sourced from disparate places and covering a considerable amount of Waits' career, each disc can stand on its own but the set taken as a whole flows like a big, beautiful epic.
Like the best of Waits' music, Orphans presents an oddly beautiful look at a ramshackle world filled with compelling characters often of the most disturbing sort. They beg the listener back to revisit them again and again because the stories and the music continually reveal new details. Orphans is something truly special.
First of all, contrary to the title of Nas' new album, hip hop is not dead. From underground efforts like The Coup to breakout stars like Lupe Fiasco to a pair of fantastic Ghostface albums, hip hop was very much alive in 2006. For that reason, I've decided to stay in that genre when choosing my Album of the Year for '06.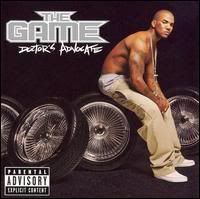 It comes down to three efforts: Doctor's Advocate by the Game, Hell Hath No Fury by the Clipse, and The N … The Resurrection of Hip Hop by Nas.
The latter gets a mention because it is arguably the best mixtape I've ever heard and in this day and age, the mixtape is rapidly becoming the most critical method of delivering music in hip hop.
The Clipse make a strong claim for the throne, as their long-awaited follow-up to Lord Willin' became a critical darling; 12 dense songs filled with fantastic Neptunes production and bleak coke rap that tickled the fancy of every hipster far and wide.
However, I am going to remember 2006 as the year of the Game. He shrugged off mountains of controversy, a painful breakup with Dr. Dre, a label relocation, and his own mental instability to produce one of the finest efforts of the year. Even if Doctor's Advocate isn't clearly the best hip hop album of 2006, it was certainly the most interesting. And for that, it gets my nod for Album of the Year.
Amazing what happens when you sit a chimp down at the keyboard. He pounds on it until he finally chooses an album of the year — but then has to scratch his head and explain why he picked it.
If you're expecting an album that received lots of media attention then you might be puzzled by my pick, which flew so far under the radar that it would have taken sonar to detect it. But I think my approach was valid. I wanted it to be something musically outstanding, but that also had an impact on me in a way other than just the quality of its music. My choice for album of the year is Bob Minzter Big Band's Old School – New Lessons, which I reviewed in October.
The album's music is exceptional, but it also shattered a long held prejudice of mine. I'd always ignored contemporary swing music, assuming the new guys couldn't compare to the legends. I now know better, and since the experience of listening to this album has given me a completely new perspective on a type of music I love, how could it not be my choice for album of the year?
Although Bob Dylan's remarkable new album may not have garnered him a Grammy nomination, it was his first to hit #1 on Billboard since Desire. Modern Times was also Dylan's best reviewed album since Blood On The Tracks (including being named album of the year in Billboard Magazine's annual critics poll).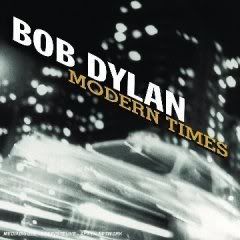 Modern Times is also my choice for the best album of 2006. Set against an apocalyptic backdrop of broken levees, broken dreams, and a "world that has gone black before my eyes," according to one of the album's brilliant new songs, this album contains some of the darkest, most overtly religious imagery Dylan has used since the Slow Train Coming days.
But most often, what we find here is a broken down traveler who's made all of the usual mistakes such men make and is seeking redemption pretty much wherever he can find it.
On songs like "Thunder On The Mountain," Dylan's band rocks with a swagger that recalls "Highway 61" or that great forgotten Shot Of Love B-side "The Grooms Still Waiting At the Altar." On modern uptakes of the blues standards "Rollin And Tumblin," and "The Levees Gonna Break," Dylan's bluesy croak recalls the spirit of Muddy Waters and John Lee Hooker.
At this late stage of the game, Modern Times is proof Dylan's best work may still lie ahead of him.
Vague rumors about a Sinatra "Live Box Set" coming out on Reprise Records have been circulating for so many years that I eventually gave up all hope that any such thing would ever appear. And then, a couple months ago, there it was!
After enduring scores of unnecessary posthumous Frank Sinatra "best of" compilations, reissues, repackagings and "," Sinatra: Vegas finally gives both the casual fan and the die-hard collector something we actually want: four CDs and a DVD of previously unreleased (officially, anyway) live material spanning the years 1961 to 1987, all recorded in Fabulous Las Vegas, Nevada.
The DVD is the Holy Grail of Sinatra: Vegas — the fabled May 5, 1978 Caesar's Palace concert for an audience of liquor salesmen, celebrities, and a Catholic priest, recorded by CBS but never broadcast in its entirety. It's a truly awe-inspiring performance to behold, even though a few of Frank's more outrageous comments were edited out of the monologues (including his raunchy riff on Elizabeth Taylor.)
Sinatra: Vegas is a welcome, long overdue, and highly recommended collection — easily my pick for 2006 Album of the Year.

2006 had a number of excellent releases, including new music from Bob Dylan and Johnny Cash, and notable metal albums from 3 Mile Scream and Dragonforce. For my money my favorite album of 2006 (I hesitate to say best as that is highly subjective and I fear I have not listened to enough) is As Daylight Dies by Killswitch Engage.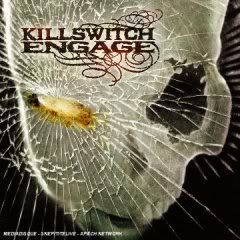 I was introduced to them two years ago with their breakthrough The End of Heartache. There are subgenres that disappear as quickly as they appear, but metalcore has been slowly gaining ground over the past few years, and if there is any one band that legitimizes its existence, it's Killswitch Engage.
This album continues the growth they demonstrated on their last release. They combine the in-your-face aggression of hardcore with the melody of a more pure metal strain into this behemoth of power and emotion. Fronting the band is Howard Jones, who has one of the greatest metal voices I have ever heard. As Daylight Dies captures the power and emotion of Killswitch Engage in a package that engages the mind as well as the fist. If there is one metal album that you should make a point to listen to, this is it.
I don't really believe in lists. Something about ranking music just makes me feel a little dirty; who am I, after all, to decide whether Beck's new one is somehow definitively "better" than, say, Kelley Stoltz's, when the two records are different enough to defy comparison?
So instead of pretending to make some grand judgment on the best artist of 2006 (it would be a lie, anyway), I'd like to use my space here to highlight an artist who hasn't been showing up on a whole lot of other year-end lists: Chad VanGaalen. On his sophomore record, Skelliconnection (Sub Pop), VanGaalen sounds by turns like Bright Eyes, the Arcade Fire, and even occasionally Neil Young, but his songwriting voice is all his own: halfway between Franz Kafka and a seven-year-old, equal parts childlike wonder and detached, alien unease. Skelliconnection is surely one of the oddest albums I've heard all year, and yet it's eminently accessible. And if it's not necessarily the best album of 2006 – whatever that is – it is well worth hearing, in this or any other year.