On the liner notes for her first-ever official live DVD release, Patti Smith's longtime musical co-conspirator Lenny Kaye writes "we are jazz," and perhaps somewhat in awe of the storied venue where it was recorded, the free-form spirit of improvisation permeates much of Live At Montreux 2005.
This shouldn't be at all surprising to those who have long worshiped at the altar of the one-time reigning high priestess of punk-rock though.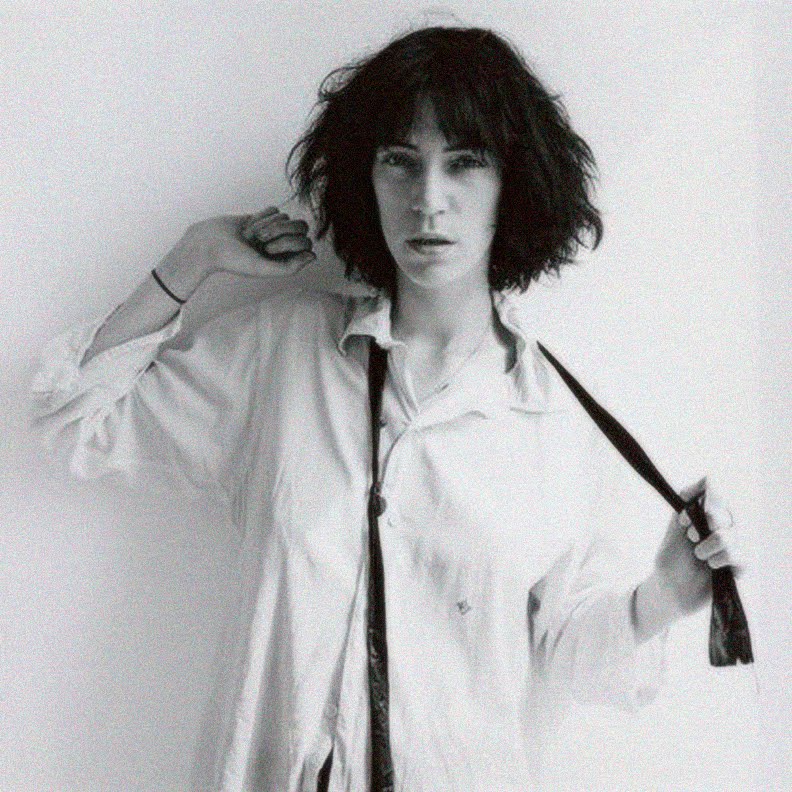 Although Patti Smith is most often associated with the same late-'70s New York punk-rock boom that produced the Ramones, Blondie and Talking Heads, the stream-of-consciousness incantations on the longer songs from her masterpiece Horses, like "Birdland," owe as much to Ornette Coleman and Roland Kirk as they do to Dylan, Burroughs or Rimbaud.
However, on Live At Montreux 2005, Patti Smith and her band take this shamanistic approach a step further. The punk-rock wild child seen on such widely circulated bootlegs as the 1979 performance for Germany's Rockpalast broadcast (where she was the rather unlikely opening act for Johnny Winter) is mostly absent here. On this DVD, Patti Smith and her great band instead let the music speak just as loudly as her own formidable gift for wordplay.
There are numerous examples of the musicians here taking Patti Smith's songs to the dizzying heights of tonal exploration that jazz cats like Coleman, Kirk, and Miles Davis would surely appreciate. But Tom Verlaine's performance here in particular needs to be singled out.
Verlaine's great work with Television – particularly on their brilliant Marquee Moon – is already a matter of record. But as he sits in with Patti Smith's band for this performance, Verlaine's guitar work is just stellar. On "Beneath The Southern Cross," Verlaine's subtle flourishes add just the right amount of color to the dreamy, meditative quality of Smith's tone poem. His extended solo late into "Dancing Barefoot" likewise lends a trance-like feel, which Smith then polishes off nicely with one of her more passionate vocals.
Patti Smith herself gets into the spirit of musical improvisation as well here, dedicating "Seven Ways Of Going" to Ornette Coleman, before taking flight on the clarinet to scale her own heights of tonal bliss. On "25th Floor," she turns this same approach inside out, creating a frenzy of discordant noise worthy of Hendrix (though perhaps somewhat lacking his technique), on a beat-up old Fender Strat.
Although Patti Smith comes across more these days as an elder rock poet, it is fitting that for her long overdue first official live release she also acknowledges her past.
The "hits" are represented nicely here on letter-perfect versions of "Because The Night," "Free Money," and "Redondo Beach." Patti also re-embraces her original inner punk-rock revolutionary on a frenzied cover of "Not Fade Away," which segues nicely into the show-closing call to arms anthem "People Have The Power."
Coming more than 35 years after her landmark debut album Horses, Patti Smith's first official live document has been a long time coming. But the performance seen and heard on Live At Montreux 2005 proves more than worth the wait.