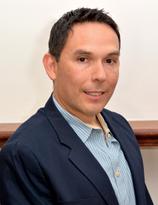 Victor Cass is the author of several books, including the well-received novels Love, Death, and Other War Stories and Telenovela, which was a "Top 10 Best Reviewed Books" on Living La Vida Latina. His newest novel, Black Widow Bitches, is being published by Golden Foothills Press. Cass' short stories, articles, editorials, and essays have appeared in If & When, Arroyo Monthly Magazine, Mexican War Journal, Pasadena Weekly, Pasadena Star-News and other publications.
Welcome to Blogcritics, Victor! Congratulations on the release of your latest book, Black Widow Bitches. When did you start writing and what got you into literary fiction?
Thank you. I started writing when I was a child, inspired in part by my mother, who was an English and Creative Writing teacher, and by another Creative Writing teacher I had in grade school. I also loved to read, I loved stories, and my active imagination was influenced a lot by what I read. I devoured anything and everything: bestsellers, movie tie-in novelizations, every genre, and even the classics.
Even today, I always have at least seven or eight books I'm reading at one time. But my favorite genre has been literary fiction, which I feel has the widest storyline possibilities, unlike typical narrative styles of specific writing genres. In literary fiction, you can write about whatever you want, even if the plot, characters, or style drifts into this genre or that one. 
What is your book about?
It's a novel about the first U.S. all-female combat infantry soldiers, the "Black Widows," thrust into the crucible of World War III against globally-unified terrorists and their ruthless allies. Readers will see these young women recruits from all cultures and from across our country breaking one of the oldest glass ceilings in America, entering a man's world, military combat, with all the prejudices and obstacles women encounter when they're the first to do something unheard of in our nation: being warriors, defending our nation's democracy, helping the world survive a radical Islamist Caliphate that is oppressive and dangerous.
My book is packed with gritty, realistic war scenes as we see these women evolve from neophytes into strong, confident soldiers battering their enemies (who refer to them as "Black Widow bitches"). The book shows women's empowerment, their bonding with one another in struggle, their immense courage and devotion to their cause. We see these American women in training, in conflict with one another as well as at war with enemies on three different continents, doing incredible things to prove themselves, jumping out of airplanes as paratroopers, and fulfilling their mission. We see them come to grips with the devastation of war as they try to reconcile their humanity with what they signed up to do. These women are believable, genuine heroes, and you'll never forget them: Araceli, Laura, Janice, Perle: Black,White, Latina heroes. Amazing!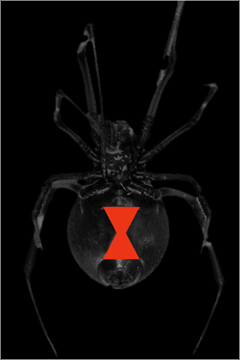 What was your inspiration for it?
As a military historian, I'd always been aware of how much women had contributed to our military in non-combat support for more than a century. It wasn't until very recently, however, that the U.S. changed our military policy to allow women in full combat in all branches of our armed forces. I also knew, as a police officer who has served with women cops since 1993 in Southern California, that countless women, inside and outside the military, would want to serve in frontline combat units if given the opportunity. Sometime in 1996, I started thinking about what such warriors would be like.
I saw a patch of the 135th Airborne Division, a "ghost division" that the US Army had come up with insignia for during World War II, for the Normandy invasion, but that didn't actually exist. The patch has a silhouette of a black widow spider on it, and I thought, wouldn't that be interesting if this "Black Widow" division actually existed, and was comprised entirely of women paratroopers? I started thinking about this story, coming up with the basic plot outline during the late 1990s, but I didn't have a big "war" yet that they would fight in.
Fast forward to the events of September 11, 2001, the rise of al Qaeda, ISIS, and the new Mahdist "Caliphate," and I had my "big war," as well as the backdrop for the overseas portion of my story. I started writing the book in 2010, and finished just over four years later.
What type of challenges did you face while writing this book?
There were several. As a writer and military historian, I knew that my story had to have a sense of authenticity, and, that as a war novel, I was standing on some pretty big shoulders of war novels past. I had to present a new war novel for the 21st century, that both literary purists, military historians, combat veterans, and regular American readers of every background and class, but especially women, could latch onto, believe in, respect and love.
I conducted several years worth of research, reading every book or article I could get my hands on about views of women in the military, women in combat, what infantry combat was like, first hand account war memoirs, works by women veterans, as well as interviewed a whole host of military and war veterans, from various wars, to imbue my work with the types of combat and military life details that only a veteran would know about. I knew that if a reader walked away believing that the author of Black Widow Bitches must have served in combat, than I had achieved part of my goal.
There were also plot and literary considerations regarding authenticity that I grappled with. I could have started the book with the women already established as airborne infantry soldiers fighting in combat, but I knew that no one would believe it. I knew there was a risk of it coming off as a typical male war novel, with just female names instead of male names.
I made a decision to tell the whole story of what an American goes through, from enlistment, to basic combat training, to their advanced school, airborne school, and their follow-up training before being shipped overseas to war. When the reader goes through these experiences with the young women, by the time they hear their first shots fired in anger, by the time they see them in the thick of the fighting, they believe it. They will believe that these teenage girls and young women are combat infantry soldiers.
Another challenge I faced was political. How could I write a book about American women soldiers fighting jihadists of the European Caliphate, without some readers questioning whether there were anti-Islam themes in the book. Although the American women soldiers do fight jihadis from groups like ISIS, al Qaeda, Boko Haram, and a fictionalized Islamist group from South Africa, I made the primary adversaries of the novel western European: German soldiers from an Islamist-allied Germany, which sends an armored force to fight against the women from the "Black Widow" division. There is also a Muslim-American soldier and sympathetic Muslim adversary characters, as well as a respectful understanding of Islam and Islamic culture in the novel, so I'm confident that this won't be an issue.    
What do you hope readers will get from your book?
First, I hope that readers walk away thinking that this was one of the best books they've ever read! Haha! (Isn't that every writer's goal?) Seriously, though, I hope that readers walk away with a deeper understanding about what our women and men serving in our military go through, both here at home, and overseas, as well as the challenges that returning service personnel must face, the PTSD, anxiety, feelings of guilt, primarily survivor guilt. The psychological and emotional scars are difficult to heal. I hope that readers also come away with a new (or renewed) interest in military history, as there are military history stories and lessons throughout the book, from actual historical battles that most Americans are unaware of.
I've always said that there is a something for everyone in this book, no matter your sex, nationality, race, creed, or political bent. Whether you are anti-war, pro-military, hawkish, dovish, left, right, religious, atheist, or agnostic, I believe that people will really enjoy and get something out of this book. 
Do you have a writing schedule? Are you disciplined?
Yes, and yes. I go to a Starbucks (one of my three or four favorites) and I park myself there, usually around 10:30-11:00 AM, open up the laptop, and I can literally be there for five or six hours, sometimes even until closing. I can do this four days in a row, usually.
What do you love most about the writer's life?
The chance to create a story, or a world, or characters that may become beloved to countless people that never existed before I made them up. That I, or any writer for that matter has the power to create entire universes, and bring such intellectual and emotional joy for all types of people who love to read books.
Do you have a website or blog where readers can find out more about your work?
Yes, people can learn more about me and my work at Victor Cass.com, and they can follow me on twitter @Victor_Cass.
What is your advice for aspiring authors?
My best advice for aspiring authors would be this: don't write for other people, write for yourself. Tell the story that you want to tell. If it's a good story, if you love the story, others will love the story as well. With Black Widow Bitches, I believed in the story. It was a story I would have wanted to read, about women infantry in combat, and I knew I had to write it the way I would want to read it. And I think other people will fall in love with the story, just as I did.
Cover and photo published with permission from the author.