Girls Gone Wild creator and celebrity-glommer Joe Francis has apparently let his extended 15 minutes of fame go straight from his head to his groin.
Francis has amassed a multi-million dollar fortune making low-budget films featuring barely-legal age drunk women performing tawdry acts on camera for cheap trinkets. But now, via court records and a blockbuster new report, Francis, 33, is revealed as not just a smut-pushing profiteer, but also an opportunistic sexual abuser, allegedly taking a drunken woman's virginity against her wishes, manhandling a female reporter, harassing pregnant women into miscarriage, and routinely equating women with their genitalia.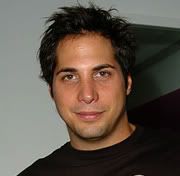 Joe Francis may be the most vile celebrity sociopath who hasn't actually killed anyone. Yet.
The strange phenomena of intoxicated groups of girls getting naked on tape while cameramen casually suggest they make-out with their friends, masturbate in front of strangers, or otherwise degrade themselves, is some kind of toxic byproduct of the reality TV-celebrity mania that has taken our popular culture hostage. If pseudo-reality shows like The Real World, Flavor of Love, and Road Rules are the gutters of celeb-dom, then these low-rent party-porn productions are the sewers.
And Mantra, Francis' production company, knows where to strike: mass party settings like Spring Break, Mardi Gras, college revelries, and nightclub events, where mob mentality, peer pressure, narcissism, alcohol, and drugs can easily overcome inhibitions and scruples in the guise of "liberation."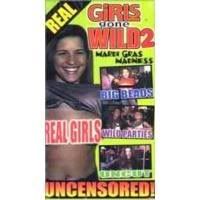 Joe Francis grew up in affluent Laguna Beach, California, and surely this gave him a taste for the finer things in life, like the Ferrari car and Gulfstream Jet he owns. What it didn't give him was talent, values, or respect for women. But having one's own jet certainly makes the ability to travel to warm locales and induce the natives to frolic in their natural environment just that much easier. Girls Gone Wild isn't just Francis' livelihood, but his lifestyle.
With his "film" chops honed and sharpened as a production assistant for the syndicated Reality TV show – where viewers sent in amateur videos – in the mid-'90s, it was hardly a leap of imagination to Francis' first solo business venture, Banned From Television. BFT featured gruesome images of animal attacks, vehicular accidents, and nightmare inducing gore.
After that tasteful jaunt, it was a small intellectual puddle jump to capture inebriated girls doing embarrassing things on video. While humans have been engaging in promiscuous sex under the influence of one substance or another since the beginning of time, it is a new thing to actually induce the behavior, capture it in video form, and sell it for personal profit.
This isn't porn, where the stars are paid for their performance and a professional structure is in place to give the appearance of legitimacy, this is like peeking in on a girls' slumber party after they've gotten into their parent's liquor. Sure it happens, but is it reasonable to have these moments haunt you on tape forever, and never see a dime of compensation?
Some would call it genius on Francis' part and many might admire his audacity. Further solidifying his pimp-celeb status, Francis has been seen in the company of celeb-sluts like Paris Hilton and Lindsay Lohan.
Possibly the most succinct example of Francis' moral failure is the story of a young woman named Janeel Szyszka, detailed in a LATimes story by Claire Hoffman.
Szyszka is described as "a petite 18-year-old who prances around the stage like a star" who is "discovered" at a club outside Chicago where GGW is scouting for talent. As she describes it, Francis "grabbed" her by the arm, pulled her toward him, and said, "You are so going on the bus later." Rather than recoiling in horror, the flattered Szyszka response was, "Um, OK." "I was shocked," she said. "I was like, 'Whoa – Joe's, like, trying to talk to me … out of all the girls in here."
Szyszka agreed to the invitation and went back with Francis to the VIP area to drink shots.
Predictably, Szyszka admits that the more she drank, the "cloudier her judgment became." Ultimately, she agreed to join Francis and his crew on the Girls Gone Wild bus. What did Szyszka think awaited her on the bus? Cristal champagne, caviar, linens, and lace? Nope, she had a pretty good idea. "I thought Girls Gone Wild was like flashing, and I thought I would flash them and be done. And so when I'm walking to the bus, that's all I'm thinking is going to happen."
Instead she found a "small bedroom" with a "double bed, iridescent purple sheets," a "crate holding cheap and fruity-flavored rum, whiskey, tequila and Kool-Aid," and "lubricants, condoms, sex toys in plastic bags, baby oil, a DVD called How To Be a Player and a clipboard full of waivers for girls to sign."
The dangers of liquid courage.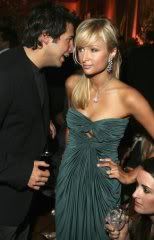 What's on tape is a zoomed-in shot of Szyszka's driver's license, illustrating her legal-to-humiliate-status, and, of course, some flattering cameos of Szyszka slightly less than with-it visage complete with "nails chipped" and "eyes coated with makeup." Straight out of The Accused, minus the filmed gang rape.
The exact details of Janeel's on-screen appearance are salacious, predictable, and sad as she admits she's a virgin and the acts she's engaged in are physically uncomfortable to her.
According to follow up conversations between Szyszka and reporter Hoffman, Francis excused the cameraman and "pushed [Szyszka] back on the bed, undid his jeans and climbed on top of her."
"I said 'No' twice in the beginning," Szyszka said, and, "'Oh, my god, it hurts.' I kept telling him it hurt, but he kept going, and he said he was sorry but kissed me so I wouldn't keep talking."
Skip the cuddling, spooning, and post-coital repose and go directly to the paper-towel clean up, here's-your-free-t-shirt, don't-tell-a-soul, hit-the-road-biyatch spiel all young no-longer-virgins love to hear.
When Hoffman questioned Francis about this incident – which he emphatically denied ever occurred – there were expletives, threats of lawsuits, nails going into coffins, and someone laughing last.
An email message from Francis' lawyer state, contrary to his original claim, that Francis and Szyszka did, indeed, have sex, "consensual sex," but neither Francis nor anyone affiliated with Girls Gone Wild gave her any alcohol.
The email also notes "neither Mr. Francis nor any of the GGW staff in or around the bus recall Ms. Szyszka making any complaint or comment about Mr. Francis," and, "in fact, Ms. Szyszka was in good spirits after the encounter, and numerous witnesses have stated that she danced with her friends outside the bus for nearly two hours afterward."
As for Ms. Szyszka's virginal status, the lawyer added proudly, "Though Mr. Francis cannot speak to Ms. Szyszka's discomfort during the encounter, other news stories have commented that Mr. Francis is reputedly well-endowed."
Hmm, interesting play, counselor.
And lest we think the Times' Hoffman is just a feminist out to paint a bleak picture of the misunderstood Francis, it would be irresponsible not to mention his physical attack on her on the same night he allegedly date-raped Ms. Szyszka. In Hoffman's words, Francis "turned on her," pressed her face against the hood of a car, her arms "twisted hard" behind her back. Then he pushed himself against her, shouting, "This is what they did to me in Panama City!"
And why was Francis reenacting his run-in with the law on Ms. Hoffman? That's anyone's guess, but the original incident that inspired the reenactment on Hoffman was his 2003 arrest on charges of "racketeering, drug trafficking and promoting the sexual performance of a child" in Bay County, Florida. Either this incident is a source of extreme pride or profound embarrassment for Francis, because, according to Hoffman, he went on and on about it, all the while exerting his bulky 6'2" frame upon her.
Mr. Francis' arrogance and total lack of self-control has plagued him since his rise to infamy, and he has a long list of pending and undisclosed legal suits associated with his name and that of his company, Mantra Entertainment.
In 2000, Stephanie Van de Motter obtained a restraining order after Francis allegedly harassed and threatened her, including twice climbing up and pounding on her bedroom window, screaming obscenities at her.
What did she do to piss him off? As property manager of his Santa Monica apartment, she "allowed" garbage collectors to make too much noise and wake him up.
Darian Mathias-Patterson filed suit against Francis in 2003 for emotional distress due, in part, to threats made against her life when she wouldn't return a $25,000 deposit for a party rental space that was trashed by 2,000 guests at a Halloween party Francis threw there. She told police Francis hurled profanities at her, saying, "I'm going to [expletive] get you, you [expletive] whore."
Ms. Mathias-Patterson, who was pregnant at the time, miscarried two weeks later. The case against Francis and Mantra, filed in Los Angeles County Superior Court, was settled for an undisclosed amount.
A year later in 2004, in a police report, a woman (not named in the article) accused Francis of drugging her after meeting him in a bar in South Beach, Fla. Police later dropped the case due to a "lack of evidence," and now Francis is suing her for $25,000,036 for defamation. The $36 is for hamburgers he bought the woman and her friend, post-"consensual sex," the next morning.
What a gentleman.
And what of the LATimes reporter, Claire Hoffman? She's still trying to figure out what happened to her.
Leland Zaitz, a producer working for Francis at the Chicago shoot, told Hoffman "he interpreted the whole thing as Francis being affectionate toward me, despite the fact that the pressure he applied was so intense that hours later, my arms were covered in red hand marks."
Zaitz says, "He starts having fun and he realizes that most people can't keep up with him and he gets a little rough. I think it was just Joe's version of being playful and goofy. I think he was trying to bring you in closer."
A police officer who was also present, Ementi Coary, told Hoffman he didn't intervene because he had been told by Girls Gone Wild crew members that "Francis and I had 'hooked up' and that we 'had a thing going' and that I was 'just jealous.'"
"I was under the impression that you guys knew each other, that something was going on between you and that you guys were playing around. I changed my mind when he was grabbing your arm. That didn't look like playing around anymore," said Coary. He eventually called for backup and pried Francis off of the reporter.
After this incident, Hoffman was awaiting a cab when Francis "tip-toed" past nearby officers. "He rubbed my shoulder. His gestures were oddly gentle – even fond. I felt sick."
"'I'm sorry,'" he said, reaching over to tousle my hair. 'We love our little reporter. Don't we guys? We love our little reporter.'
"I stared down at the dirt as he whispered in my ear, 'I'm sorry, baby, give me a kiss. Give me a kiss.'"
One gets the eerie feeling Francis, like an eight-year-old boy, thinks hitting girls, pulling their hair, and calling them names is all part of the male-female dating ritual. Fortunately, most men grow out of this mentality by the time they hit puberty. But for Joe Francis, stunted maturity, power, money, and an obvious contempt for women has accumulated into a dangerous, potentially tragic, blend.