The Academy of Motion Picture Arts and Sciences announced today that comedian and talk show personality Ellen DeGeneres will host the 79th Annual Academy Awards telecast. The show will be broadcast live on February 25, 2007 from the Kodak Theater in Los Angeles.
A native of New Orleans, DeGeneres, 48, currently hosts an Emmy-winning talk show (The Ellen DeGeneres Show) but began her career in the '80s doing stand-up comedy. In 1989 she began her acting career on a short-lived sitcom Open House, and went on to star in her own successful series, Ellen, which aired from 1994 to 1998. In addition to her comedy and television work, DeGeneres has also acted in several films and has written two books.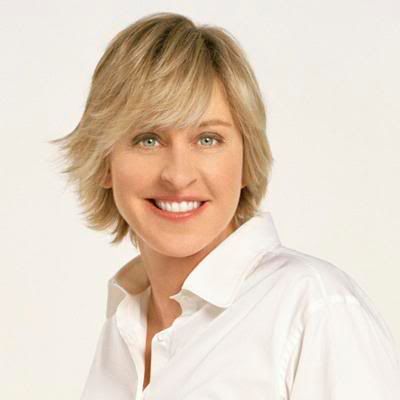 A storm of controversy swirled around DeGeneres in 1997 as the actress, through her fictional character on Ellen, came out as a lesbian. In those pre-Will & Grace days, DeGeneres' openness about her sexual orientation caused quite a stir, and as one of the first openly gay stars of a show about an openly gay character, she became an influential figure. Her subsequent relationship with actress Anne Heche provided fodder for the tabloids until Heche broke it off and married a cameraman.
Hosting the Oscars is not an easy gig, even for the most seasoned pros. Past hosts have included Billy Crystal, Steve Martin, Whoopi Goldberg, and Jon Stewart, arguably big shoes to fill. The overall success or failure of the show rests on the shoulders of the host, who can move along the more lackluster moments with some well-timed humor and also has to be able to respond well to unscripted moments.
In making today's announcement, producer Laura Ziskin said, "There is no more challenging hosting job in show business. It requires someone who can keep the show alive and fresh and moving, as well as someone who is a flat-out great entertainer."
Since the proof is in the pudding, we'll have to wait until February to find out whether or not the Academy has chosen well.