Okay, House fans, following the climactic events of season four (season four spoilers coming!), is everybody ready for season five? What will happen to House and Wilson? Will Wilson blame House for Amber's death? Will House blame himself? And what do you make of the fact that Cuddy stayed at House's bedside and held his hand as he lay unconscious? There are bits and pieces of information all over the place, and a couple of preview clips up on the official site and elsewhere. But what, oh what to do as the weeks tick down to September 16?
Well… good news! The House, MD season four DVD set has hit the stores. But the question I've heard from many fans asks whether to take a pass on the DVDs this year. After all, the shortened season gave viewers only 16 episodes — essentially two-thirds of the usual run of 24. Some fans took great umbrage at David Shore's decision to jettison House's staff of three years and are upset at the back seat (particularly) Chase and Cameron were assigned during the fourth season. Other fans fretted at the seemingly more frantic pace of the series (and admittedly, House was a sometimes "wild child" during the early episodes of the season.)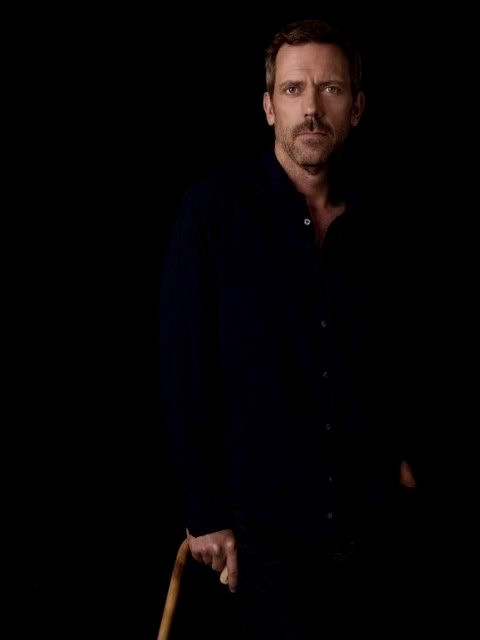 The combination of the writers' strike eradicating a third of the season and the major shake-up of the series conspired to create an uneven, sometimes frantic, and very chopped-up season. On the other hand, season four also treated viewers to some of the series' best episodes (including the stunning two-part season finale).
It takes a huge amount of courage for the producers of a hit (and critically acclaimed) television series to shake things up while the show is still in its prime. "If it ain't broke, don't fix it," is the conventional wisdom usually bandied about when discussing major changes to a show, its cast, or characters. So, when David Shore and company decided to shake up House, MD for the fourth season, fans (and critics) held their collective breath to see what would transpire.
At the end of season three, the usually change-averse Dr. Gregory House is left with no staff. He seems to be pretty okay with this turn of events, smoking a cigar with a patient's husband and strumming his brand new guitar.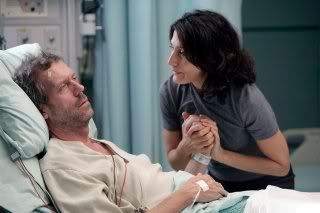 Season four begins with the appropriately titled "Alone," and a House who has no particular desire to replace the departed Cameron, Chase, and Foreman. Knowing that House will likely slink back into isolation, and believing that House is better off with a team (both to help control his wilder nature and against which to bounce off ideas), Cuddy orders House to hire a new team — by whatever means he chooses. And (Cuddy should know better by now), of course, simple interviews would never suffice for the complex and complicated House. Instead, the games-loving House devises an elaborate hiring game — teaching, testing, and observing. It is something that would never happen in a real-life hospital. Yet it works. More or less.
Had the season been of standard length, the hiring story arc would only have lasted a third of the season. As it played out, however, what would have been transitional episodes as House hired a new staff took half the season. This was followed by a three-month hiatus with just a couple of episodes interspersed among repeats (not insignificantly, the wonderful post-Super Bowl episode "Frozen" among them). Then finally, four new episodes, for which, according to David Shore, the producers had to do battle with FOX; the network wanted to lose the end of season four entirely post-strike. Had that happened, we would have been denied what are arguably two of the finest hours of the series, if not network television: "House's Head" and "Wilson's Heart."
In a way, the chopped-up nature of season four makes buying the new DVD set that much more important. Besides the "extras" (and I'll get to those in a bit), the DVDs allow us to see the episodes, commercial-free and back-to-back. Viewing in this way lends cohesion to the storytelling and lets us see the larger picture. For despite what you may read or hear, House, MD is not exactly a "medical procedural" made up of stand-alone episodes. It actually reveals the story of a compelling character: harsh, abrasive, and rude; brilliant, philosophical, wounded.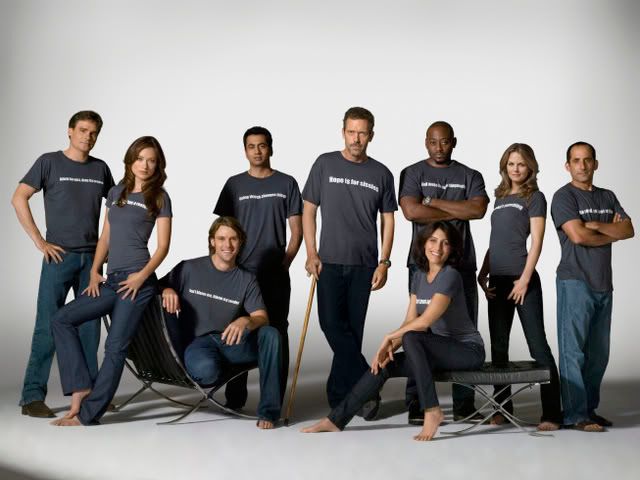 To watch Hugh Laurie as the troubled, sometimes wildly out of control, House is always a joy. From his loose-limbed physical performance (even more remarkable as he does it with a cane and a limp) to his impeccable comic timing, Laurie can make us laugh with him and at him. Yet in the blink of an eye — an expression, a lingeringly longing look, an abrupt moment of melancholy — he can break our hearts, giving us all a brief look into House's soul, his secret desires, and his fears. And that alone is a great reason to own the season four DVD set. But it's not the only reason.
If some of the season seemed overly broad, dense, and too quick of pace, the DVDs let you slow it down, re-watch and savor the best of the season. Who can forget the subtleties and moments — moments that are best enjoyed without having to fast forward through commercials; moments that can be enjoyed over and over?
Extensive episode reviews of each season four episode may be found by perusing the index to my Blogcritics Welcome to the End of the Thought Process feature, but here are but a few of my favorite moments from this past season:
Wilson's kidnapping and defilement of House's expensive vintage guitar in "Alone" (And the barely-there detail of House fixing the Flying V himself in "The Right Stuff")
House's conversation with the much-beloved Henry — the ridiculously old fraud of a fellowship candidate — explaining why he can't hire him as a doctor ("The Right Stuff")
"You couldn't kill her dream:" Cameron's insightful comment to House in the same episode regarding the patient
The wonderful black and white camera work — in fact, all of, "Ugly"
House treating a magician in "You Don't Want to Know"
The final scene in "Games" between House and Cuddy
All of "Frozen," but most especially the intensely intimate webcam examination scene in House's apartment ("You'd rather show me your soul than your leg" — and House's response to that later in the episode)
The Wilson/Amber/House triangle — funny and ultimately tragic
And, of course, the entire final two hours of the season
Which leads me to the extras on the DVD set. I always enjoy listening to episode commentaries, and I'm always disappointed that the House DVDs tend to be very light on commentaries. But Katie Jacobs and David Shore could not have picked a better episode upon which to comment — "House's Head."
Other extras include a short feature on cast and producers' favorite episodes (a couple of surprises there), a nice, long sit-down with three of House's executive producer/writers: Thomas Moran, Russel Friend, and Garrett Lerner talking about the writing process, season four, and a bit about next season; and features on the series' special effects, re-inventing the series for season four — and a short on House's own favorite soap opera. Sorry, guys — no blooper reel.
Season five begins in just four short weeks (September 16) and the Emmy Awards air September 19 — so let's keep our fingers and toes crossed for Hugh and the show. And if you haven't yet given it a try, I invite you to take my all-new (Son of) House, MD Trivia Quiz.