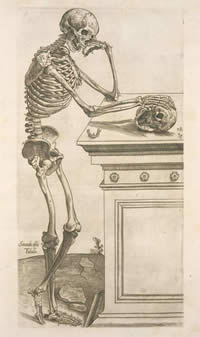 I am not a prude when it comes to violence in film, but I do have my preferences in expressions of horror, no doubt due to the influences of my social environment as I was growing up. I first encountered horror in the late 1960s and early 1970s through horror's twins in science fiction and fantasy films that depicted the monstrous Other as alien invader, the result of science gone awry, or prehistoric beast meets modern society. Later I encountered the classic Universal and Hammer horror films which again depicted the monster externally, and it was only in my later teens that I engaged postmodern horror with its emphasis on psychological deviance, the internalization of horror, and bodily mutilation as the primary expression of the horrific.
In essence I suppose I was inculturated in a particular expression of horror, the early modern expression with the externalized monster, and as a result I have always found this expression of horror more frightening, indeed, more appealing. I think I might also find the complete internalization of horror within myself extremely distasteful. I recognize that human beings are indeed a curious mix of greatness and tragedy, but for me, postmodern horror's revelry in human evil and bodily mutilation presents an overly dark and nihilistic expression of human nature and horror that leaves a bad taste in my mouth.
Related to these social and cultural considerations that result in a struggling horror market is its connection to commodification. Horror films are commodities designed to provide the highest return on investment possible, at least in those films produced by Hollywood and mainstream studios, and the emphasis on horror as commodity often leaves creativity and good storytelling by the wayside. In my view, some of the best contemporary horror comes from independent filmmakers and from the international market, with directors from Asia and Mexico, not the United States. In regards to independent filmmakers, the priority is given to good stories and frights, and while international horror is just as connected to commodification as the American horror market, somehow they have manged to provide a fresh infusion of creativity and conceptualization into the American horror market.
I recognize that my preferences for horror cause me to lean largely toward the Gothic, although my preferences for an early modern form of horror certainly go beyond this specific expression of horror. I am not alone in such preferences, and in sharing the reasons why these are indeed horror preferences, as evidenced by others such as Bruce Lanier Wright in his book Nightwalkers: Gothic Horror Movies (Taylor Publishing Company, 1995), have expressed similar preferences in contrast with contemporary postmodern horror:
..I believe that ideas have consequences, and I do worry about the idea embodied both in gore-porn and a good many modern 'horror' films. The underlying theme of Grand Guignol entertainment can be stated quite simply: You and I are pieces of meat, and all our interactions - anything we do to or for one another - are merely the random collisions of pieces of meat, without meaning or significance. This is a legitimate artistic position, and one developed with some brilliance by George Romero and others. It's also a tremendously popular idea in mass media. The handful of individuals how decide what appears on television and in our theaters, not being particularly altruistic by nature, must believe it's what you want to see.