Are you a horror movie fan? Maybe you prefer a good slasher flick from the 1980s, or perhaps you are more into gore and dream of squirming in your theater seat every Halloween watching the umpteenth version of Saw? Maybe you pine away for the good old days when being scared by Boris, or Bela, or Price was fun, not nauseating. Maybe you are just fed up with it, and dread every new — strike that — every remade horror release from Hollywood? Even if it is not a remake, odds are it will be the same old dreck dressed up with new victims.
So what is really wrong with today's horror movies? Have they traded in the carefully crafted hair-raising scares for easy gut-wrenching shocks? Has the Sargasso Sea of inept, Happy Meal-packaged DVD dreck finally sunk the horror craft? Whatever happened to using suggestion and suspense and atmosphere to tell a story anyway?
The League of Tana Tea Drinkers gather at the table for another round while they ponder this curious case of forgotten lore. Have one on us and join the conversation.
Horrors Not Dead opines today's horror movies are not yesterday's horror movies...
The problem with today's horror movies is they are not yesterday's horror movies. I mean this not in a caliber comparison, rather strictly in temporal proximity. I think neither the horror community nor the fan community at large has had enough time to digest the current crop of horror output. I feel only time will separate the wheat from the chaff, that the current generation of horror acolytes have forgotten their now cherished classics were often not only ill received upon first introduction, but downright dismissed. The saying goes, "Time heals all wounds." I think as far as horror is concerned, time shows which wounds never heal.
Not nearly enough time has passed for this conversation to properly take place. Not nearly enough middle schoolers have sneaked into current R-rated films, had parents let them run wild in the sacred horror isles of a video store (rare oasis they be), or had older siblings pass them an illicit DVD of a film so reprehensible it shall surely burn itself upon their psyche for years to come.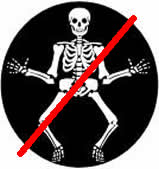 The arena has changed and, frankly, I think the old guard hasn't. For the purpose of full disclosure, let me state the following: I am fairly confident that I am the youngest of the League of Tana Tea Drinkers. Barely weeks into my 23rd year on this blue ball, I have grown up with a different set of films than the other LOTTD'ers. I wasn't weaned on the likes of black and white, of De Palma and Wes Craven, of grindhouse or Italian shockers. I cut my teeth on Predator 2, on Alien 3. On Tremors and Army of Darkness, Lord of Illusions and Scream. I grew up thinking slashers were a punchline to be laughed at. I caught the tail end of the golden age (as far as I am now concerned) and was none the baby-faced wiser.