Here comes the bride! The Monarch finally pops the question to his prize, the beautiful, baritone-throated Dr. Girlfriend. Since his machinations have met with her disapproval for most of the season, Dr. Girlfriend has one ultimatum: stop trying to kill Dr. Venture and family!
The Monarch agrees; but just when the Monarch seems to be turning over a new leaf, his henchmen foul up his marriage plans — by actually being useful for a change! It must suck to lose even when you win.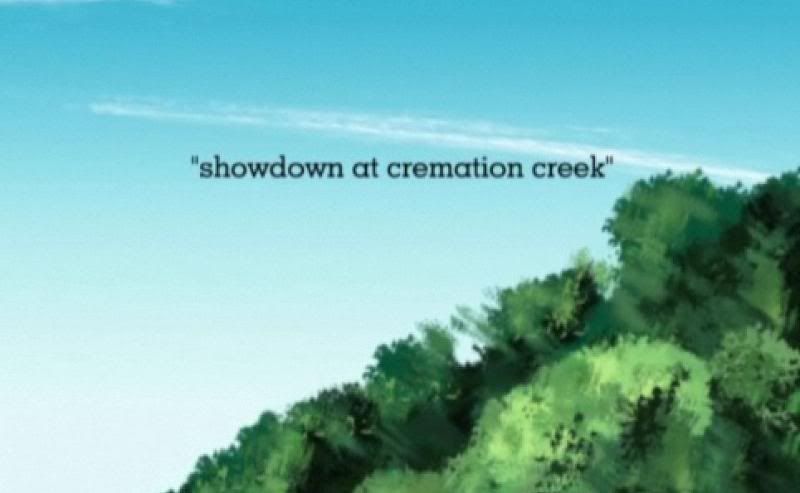 To make matters worse, Phantom Limb, who recently got dumped by Dr. Girlfriend, is out for vengeance on the Monarch. Phantom Limb shows he's not playing nice by killing all the villains Monarch used to know when he was locked up in jail. Phantom Limb is truly a cold-hearted killer.
Even though Limb makes it clear to Monarch that he's gunning for him, the wedding is planned and it does go on; but Phantom Limb crashes it, and spectacularly so. The Venture family, who went from being captives to guests at the wedding, get caught in the crossfire. Part one was a great episode (I feel like I say this all the time about Venture Bros. but I don't care) and I couldn't wait to watch the conclusion. A good cliffhanger as well. This episode alone has midgets, magic, murder, and attack helicopters!
The second part of the finale takes things a step further with a transmogrifying David Bowie, exploding heads, a Giant Boy Detective, and flying human butterflies — that's just some of what's crammed into this action-packed episode. To save Dr. Girlfriend from the clutches of Phantom Limb, Brock Samson and the Venture family join forces with Monarch and his henchmen to take on Phantom Limb and his grand army.
You wouldn't think that the Monarch is prepared to take on the Guild of Calamitous Intent, but he does have some tricks up his sleeve. Have you ever seen a cocoon that flies? I bet you haven't! My favorite scene of the finale is when the monarch's troops are psyched up for battle by Brock Samson. To see the guy who easily kills the monarch's dimwitted henchmen every time they attack the Venture compound actually inspire them to go into battle against an army with advanced weaponry, I couldn't help but laugh out loud. Still, I was thinking that they might actually have a chance. Brock Samson is that damn inspiring.