These days, with streaming downloadable movies, with Netflix, Apple, and YouTube, with the glut of so many visuals so readily available everywhere and the Internet poised to become the fount of most people's film-viewing experience, the notion of going to a movie theater feels like an idea that has passed its prime. When I drive around San Francisco, where I live, one frequent feature of the landscape is a boarded-up movie house. Not just a few, but many. If they've not been boarded up, they have become something else: a gym, a food market, a sidewalk church.
Has the independent movie house seen its last days? Robert Redford, for one, thinks not. In 2005 he was approached by Paul Richardson, President and CEO of Landmark Theaters, and Bert Manzari, who was that company's President of Film and Marketing. These men had built Landmark into the largest independent movie theater organization in the country, and had a long history not only of survival, but of success in the marketing and presentation of independent films.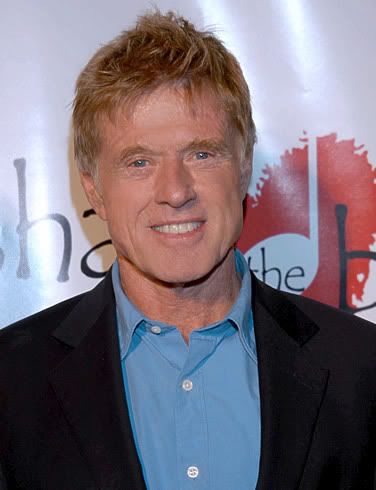 They proposed to Redford a new kind of theater. It wasn't enough, they said, to just take the people's money, sell them some popcorn, and show them a movie. The decline in ticket sales at independent theaters was proof of that. Their idea was that the movie house should be a "destination," which is to say a place that, yes, shows movies, but also provides other amenities that would attract larger audiences. A good adjoining restaurant, perhaps. Screening rooms in which drinks are served to an adult audience. A café in which the audience can enjoy a meal and a glass of wine while watching the movie. In other words, a much higher-quality and more convivial atmosphere than a standard theater, a place where a film can be enjoyed, talked about, even debated in friendly circumstances by people who really love the movies.
They further noted that that Mr. Redford's "Sundance" brand was instantly recognizable to the kinds of people this idea would attract. The Sundance Film Festival in Utah is a major annual event in film, both artistically and in terms of business, and it is observed closely by the mainstream movie industry and the film-going public. The Sundance Channel on cable television is an important source of information about new, independent film, and a principal vehicle through which lesser-known filmmakers can get their work seen by a large audience. If the Sundance name could be given to this new theater idea, it would instantly attract a paying audience that likes what Mr. Redford and his Sundance enterprises have so successfully achieved.