I can usually tell in the first 10 to 15 minutes of a movie whether it'll be great or whether it'll be horrible. It's harder to tell when it's a movie that's in between. But The Squid and the Whale is one of those cases where the story, the characters, and the style is so poignant and detailed in just the first five minutes of the film, I was with no doubt sure this would be a great one.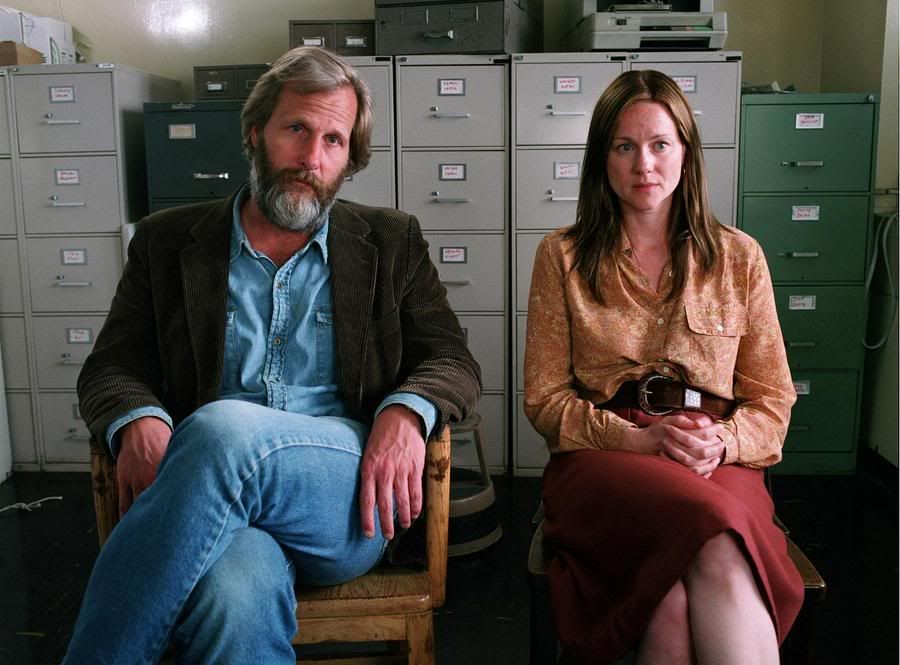 Noah Baumbach's honest and often funny screenplay feels so completely natural and pure that throughout the film, I had to remind myself I was watching a movie. There was a special way the writing, directing, and impeccable acting came together in this movie that just made this film something special. Films like this only come around once in a blue moon, and thank God Baumbach picked up just the right performers to bring this semi-autobiographical story to life.
The story revolves around an eccentric family in Brooklyn, Bernard and Joan Berkman, and their sons Walt and Frank. Joan and Bernard are both writers, Joan being more popular fiction and Bernard being a kind of literary snob struggling to get his new work published. He claims to be a fantastic writer, yet has settled into a teaching job and agents don't want his work. Bernard comes to the realization that the two of them aren't quite clicking anymore, as well as the realization that his wife is having an affair. They gently break the news to the kids. Walt is a teenager, and Frank is a young boy.
As kids often do in broken homes, the two boys choose parents to side with. Frank, played by Owen Kline (son of Kevin Kline), has the most trouble dealing with the separation. He begins weeping as soon as his parents explain what is happening with them, only to be comforted by his mother (the flawless Laura Linney), whom he gravitates toward throughout the movie.