Last night I watched Harold Crick prepare to die. It was sometime after a satisfying Thanksgiving meal and it seemed the thing to do. Well, more precisely, I watched Will Ferrell give what one would have to conclude is his most gravitating performance to date, in the new film Stranger than Fiction, by writer Zach Helm (Other People's Business).
Now you have to understand that I am a writer, and as a writer, I sat in the theatre, a huge grin plastered on my face, in awe of the sheer literary fantasy I was witnessing on screen.
Farrell's Crick is an obsessive-compulsive IRS auditor, who finds himself suddenly the main character in a story being narrated by the cosmos. The cosmos turns out to be Emma Thompson playing writer Kay Eiffel. Thompson, with her signature vengeance and wit, gives us a slightly off the edge novelist who has been suffering from writer's block for the past ten years and is now obsessed with Crick's death.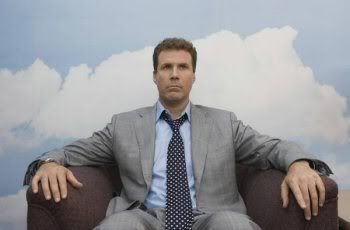 Enter the supporting cast. Dustin Hoffman, as literature professor Jules Hilbert, plays mentor to Crick in a straight on performance that has you loving every moment of his absolute dearth of reaction to the strange events unfolding in Crick's life. We get the sense that for him, even stranger things have happened.
Maggie Gyllenhaal is talented as ever as a spunky, would be revolutionist baker and most unlikely of love interests for Ferrell's Crick. But somehow, the magic is just there, and it works.
The one performance I didn't care for was that of Queen Latifah as the dutiful assistant to Thompson's Eiffel. It is hard to imagine Latifah as anything near dutiful, and her quiet and unobtrusive movements throughout the film simply ring false.