"People are always saying 'oh, this crazy dysfunctional family,'" puzzled Fred Goss, the multitalented creator, writer, star and director of the midseason ABC show Sons & Daughters, which centers around that family people are talking about. "You know, I don't think they're that dysfunctional. Unless my family was totally different from everybody else's."
The show is a half-hour hybrid of improvisation and script, comedy and drama, about "the modern state of the extended family." Goss plays Cameron Walker, the central figure in this tangle of divorces, remarriages, half-siblings, single parenthood, long-lost fathers, smart-ass teens, and exposed secrets.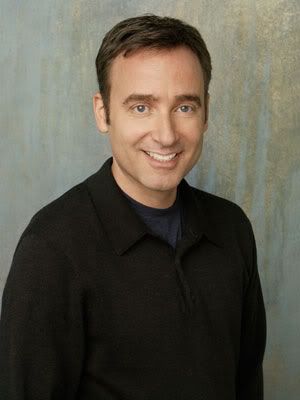 He and his partner, co-creator Nick Holly, drew on their own backgrounds to create the family tree populated with sympathetic characters who not only share a genetic pool, but the tendency to make the same mistakes.
"Our background has a lot of teen pregnancies. There's a lot of divorce in my family, a lot of repeating the same bad behavior without learning," said Goss. "Tons of stuff in the show is taken from personal experience."
The show examines everyday challenges through the lens of a supportive and loving family, though, so Goss' own family hasn't complained much. "The bottom line is that the people on the show love and care about each other," he added. "They might argue and lose patience, but they're in close proximity because they want to be."
Sons & Daughters is touching and wry at least as often as laugh-out-loud funny. "The show is about trying to find humor in the mundane or the sad," Goss said. The audience that embraced it reacted positively to that blend, with effusive viewer support on Goss' ABC blog as well as critical praise.
"Nothing seemed to help it as far as the numbers went"
But despite having his creative stamp all over a refreshingly creative, heartfelt, and entertaining show, Goss isn't celebrating. Because in TV, it's all about the ratings, and Sons & Daughters' ratings were more sad than mundane.
ABC put the show in what Goss called "a death spot" against formidable competition and without a strong lead-in to boost its numbers. It normally aired opposite House, which has been attracting over 20 million viewers lately, The Unit, an earlier midseason replacement earning strong ratings, and Scrubs, a similarly quirky comedy similarly struggling in that spot. Sons & Daughters lost even more of its viewers — and its potential to build momentum — when it aired against the competition-crushing American Idol.
Still, ABC stood by its plan to air weekly back-to-back episodes before a pre-emption by The Ten Commandments this week. A not-particularly-upbeat Goss hasn't given up hope that his show will get another chance, and that the one unaired episode will eventually be seen. "I think what they're wanting to do is to figure out a time to rerun the episodes in the early summer, and then they'll probably tag it on there as sort of a bonus episode," he said, before saying that while the ratings don't justify a second season, ABC's support allows for a bit of optimism.