After the banner year in music that was 2007, I suppose it was inevitable that 2008 would be a let down. And it was.
It's not that there wasn't any good music released this year; after all, I was able to come up with a full list of 20 (unlike with 2006, where I wimped out at ten). But there was a lack of greatness this year, with albums that rank very highly this year that would have ranked much lower the year previous. In fact, until I seriously started to think about how this list would shape up, many of the albums on it had failed to grab me throughout the year. In part, this has more to do with the fact that I spent the year listening to older music, but still, if I loved these albums like I loved the ones that topped last year's list, I would've taken notice much earlier.
The result is a list where I'm more comfortable with the bottom half (20-11) than I am with the top half. Not because the albums at the bottom are better (if they were, they'd be higher on the list), but because those albums feel like 20-11-type albums, whereas the albums that place highly on this album don't really feel like high placing albums, but this year they are.
Honourable Mentions: Jenny Lewis – Acid Tongue, Gnarls Barkley – The Odd Couple, Tapes 'N Tapes – Walk It Off, The Stills – Oceans Will Rise, Coldplay – Viva la Vida or Death and All His Friends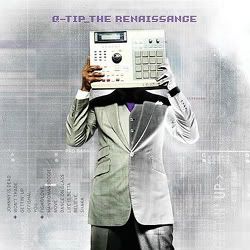 20. Q-Tip – The Renaissance: It's become tradition for me to include at least one hip-hop album in my year end lists, in a futile attempt to show that I listen to more than just indie rock. Former token representatives Common and Kanye West each released albums this year, and, well, let's just say neither contended for this list and leave it at that.
Instead, Q-Tip makes his triumphant return to the world of hip-hop in the appropriately-named The Renaissance, his first album since 1999 (and first work of his I've paid attention to since A Tribe Called Quest's Beats, Rhymes and Life from 1996). If you've been missing that old Quest sound, rejoice that the Abstract has returned with an album that stacks up to some of the best that group had to offer, while staking out new territory for itself.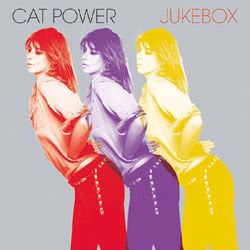 19. Cat Power – Jukebox: Normally, cover albums are the death of artistry, the final sign that a singer has nothing new to offer, and instead tosses out a bunch of standards, hoping people will still pay to hear them sing even after they've tired of listening to what they have to sing about. But in the case of Cat Power, real creativity is applied to the songs Chan Marshall decides to cover (it helps that they aren't all standards).
Marshall's distinctive voice goes a long way in making any song her own, but as she did with 2000's The Covers Record, she goes further in making the songs distinctive with slowed-down production that truly reinterprets tracks like "New York" (popularized by Frank Sinatra), "Ramblin' (Wo)man" (a cover of Hank Williams "Ramblin' Man"), and Joni Mitchell's "Blue".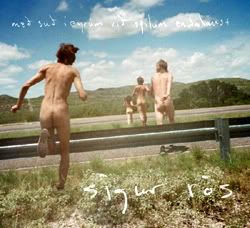 18. Sigur Rós – Með suð í eyrum við spilum endalaust: The newest album from my favourite Icelandic experimental rock band was the first ever to feature a song in English ("All Alright")… and I gotta say, it doesn't matter. I don't even notice. I don't listen to Sigur Rós for lyrics, and given how majestic and inspirational their music it is, it's highly possible that the lyrics are corny for all I know.