Oh where to start? There are so many clueless people in the world of sports that my head is spinning. Some people may think that Steelers quarterback Ben Roethlisberger is the head dope this week. But I disagree.
Billy Hunter.

Hunter, the NBA player's union executive director, said that he would not allow his players to be blood tested for HGH. Here's what Hunter said: "My guys are tested enough…We don't participate in a sport where there's a need for human growth hormone." He added that blood tests are "highly offensive, violent and too much like Big Brother." Kind of like Charles Barkley.
But anyway.
Mr. Hunter needs to explain why a drug like HGH – which can make men bigger, stronger, faster while helping them recover quickly from the rigors of preparation and competition – would NOT be of interest to NBA players. The statements made by Hunter indicate that he has little clue as to what's going on out there, and that the face of drug testing of professional team athletes is going to change drastically in the near future. Hunter had better hope that no NBA players are on the feds' list.
Gene Upshaw.
He was first on the "Just Say No" to HGH blood testing. As early last week, Upshaw said, "When you start talking about coming in and taking people's blood, that's different than taking someone's urine. I know personally I would have a problem with someone coming in and trying to take the player's blood."
First of all, I'm just floored at the revelation that taking someone's blood is different than taking someone's urine. Shocking stuff here, kiddies. Who ever knew?
Just like Hunter, Upshaw is going to have to come to grips with the fact that his players – in the very near future – will probably have to submit to blood tests. Baseball is going to get hammered as a result of the ongoing Balco-based investigation and the other sports leagues will feel the effects of this hammering. It may not happen this year, but it will happen.
Bill Daly.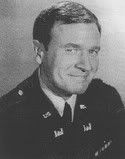 This is the latest entry in the head-in-the-sand attitude toward the drugs in their sport issue. Daly, the NHL deputy commissioner, said this about the results of the NHL drug testing program where there was not one positive test out of the 1406 players tested. Get ready, here it comes, "I suppose it's safe to say that the results confirmed what we knew already, which is the use of performance-enhancing drugs are not prevalent in our sport."