According to former Baltimore Oriole David Segui and former Oriole VP – and current Oriole consultant - Jim Beattie, Segui told Beattie that he was using Human Growth Hormone late in the 2004 season. Beattie told ESPN that he in turn told other people in the Oriole organization about Segui's HGH use.
We need to know who in the Oriole organization Beattie talked to about Segui's admission, and why the team did nothing.
Jim Beattie needs to be suspended immediately. He had direct knowledge that a player in his organization was using the banned substance HGH, did nothing to alert the league and took no action against Segui for being in violation of league policy. He just passed the buck.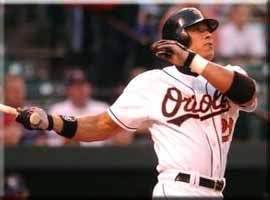 After suspending Beattie, MLB needs to find out which members of the Oriole organization were told about Segui's HGH use, and suspend them as well. If Beattie wants to fall on the sword for his team, so be it. But punish him severely for it.
Jason Grimsley, released and finished in baseball, was suspended for 50 games. So Jim Beattie and other members of the Oriole front office should be suspended for at least the same amount of time. Segui's status as a player at the time of his admission to Beattie is of little consequence; the Orioles have the fiduciary responsibility to uphold the league's drug policy.
Being that the feds have been playing this investigation close to the vest, no one knows what they are up to, but surely they are already on this issue. Members of the Orioles organization should be very nervous right now.
This Segui/Beattie revelation tell us that not only were players aware of ways to get their hands on HGH legally and were sharing this information with other players, but that members of a team front office were aware that a player was using HGH, and did nothing to enforce league policy.