The purpose of this monthly series is to highlight an outstanding contributor to the site as chosen by the editorial staff. Over the past three years, Blogcritics has grown tremendously, in large part due to the contributions of a stalwart group of writers who have consistently informed, engaged, and entertained us. This designation is meant to recognize and celebrate the best of the best, those writers who not only shine by virtue of their talent, but whose continual participation gives all of us a reason to tune in each and every day. As new readers are continually discovering Blogcritics, we also hope to introduce these fine writers to a new audience.
Please join me in a virtual round of applause for this month's honoree, Sadi Ranson-Polizzotti!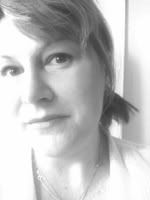 Even if you're a relative newcomer to Blogcritics, you've undoubtedly encountered Sadi by now. A contributor since May of 2004, longtime readers know her to be a writer of uncommon candor and perception. The honesty that suffuses her musings on music and film and her many personal essays never fails to strike a chord with readers, as is easily gleaned from a casual glance at the comments her posts garner. Her grasp of the ties that bind us together as human beings and her willingness to put herself under the microscope are hallmarks of her work. Lately, BC readers can find her penning a very popular music feature dubbed "The List of the Moment." Music editor Connie Phillips describes its appeal thusly: "The great thing about Sadi is the way she connects with her readers. Her regular feature 'List of the Moment' is always highly anticipated. Long conversations full of memories about great music always develop on the comments. It never fails that I always end up heading to iTunes to download at least one song I had forgotten all about after reading a new installment of 'List of the Moment.'"
A born writer, Sadi Ranson-Polizzotti has worked in publishing for her entire career. It's all she knows. She has worked at such houses as The Atlantic Monthly, Conde Nast Publications (Vogue magazine), Lumen Editions (of which she was the founder and editorial director) and is a freelance editor for a variety of presses both on and offline. A widely published writer of fiction, non-fiction, and poetry, she currently writes for a number of print publications and websites in addition to Blogcritics and is finishing her second book, a memoir of her struggle with epilepsy titled Grand Mal. She has been anthologized in many books as well as had her own book published in Paris and London. She lives near the ocean, which she says grounds her.