ENCINO, California – The vitriolic blonde, right-wing author, blogger and 9/11 widow basher, Ann Coulter, is the model for a new adult toy, a blow-up doll, which debuted on November 7th, election day, and sales have been a huge disappointment for the manufacturer.
"We thought this was shooting fish in a barrel," said Jeff Larson, owner of the Encino based Adult Novelty Superstore. "We read the blogs, the fan sites, we know Republican guys have the hots for her, but apparently not enough to buy her doll."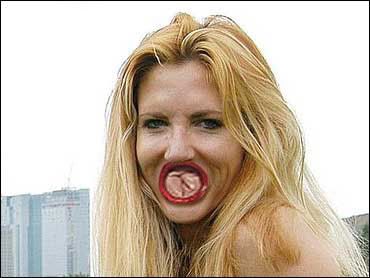 Yet another disappointment for the Republicans, the Ann Coulter blow up doll.
Although she never approved of the creation of the doll, Larson said there has been no contact from Coulter's representatives.
The Coulter blow up doll was a manufacturing challenge, a direct result of her skeleton-like appearance and Adam's apple. "We went back and forth with our manufacturer in Taiwan and trying to get the look right required a little improvising," Larson explained. "The neck is from a male blow up doll and we had to re-engineer a series of molds to get the look right, well, right for Ann that is."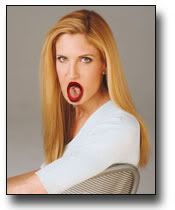 The grand total of doll sales was only two units, but recent news dropped that figure down to one. Chad Conrad Castagana, the man arrested for sending threatening letters to Rep. Nancy Pelosi, Jon Stewart and Keith Olbermann, was one of the two buyers.
"I saw that story on the news and as soon as I saw the name, I knew one of the boxes I just shipped would probably be coming back. I don't think they allow blow up dolls in prison," Larson said.
Voters sent a signal to the politicians and, apparently, that same signal is being sent to sex toy manufacturers trying to create products attractive to Republicans.
"I can tell you the Michelle Malkin doll we had in the works won't be introduced to the marketplace anytime soon," Larson said.
Powered by

Sidelines