In researching a story I planned to do about the general state of corruption I see in the music industry today, I've been engaged in ongoing conversions with someone I consider to be a musical genius. If you read "Rye Randa – Musician Extraordinaire" and subsequent articles I've written about him, you'll know the person I'm talking about and why I consider him to be genius.
Rye Randa, and those with whom he collaborates, continue to evolve artistically, ever taking music in new directions. He surrounds himself and his craft with people of similar musical brilliance; those that can understand the level of excellence required in writing and performing alongside him. I'll get to a couple of those other wizards a bit later on. Let me first set the scene for this interview by explaining how I got word of his latest venture.
As already mentioned, I was researching an article regarding corruption in the music industry, a story that I planned make public at some time in the very near future. Rye was recounting a personal experience about one of those people who'd displayed questionable ethics and broken some promises. It was a story that I would've been more than happy to include in the piece.
Rye informed me that one of his friends at Dateline was also considering investigating the person behind his complaint. Dateline is much bigger than me personally, and has endless resources at their disposal with which to do an in-depth investigation.
That doesn't mean I won't do the story, it just means I've put it on the back burner for the moment, and here's why. That story can simmer back there for a bit, and it might even work itself out, assuming the subject of that piece doesn't cook up some new excuse for not following through with an agreement.
By now, I'd been distracted by this new venture. In the midst of telling me what happened to him, Rye landed the following bit of news in my lap, causing me to refocus my efforts and spread much happier news instead. Here's a quote I found smack dab in the middle of the evidence he'd been sending for the "corruption in music" story:
"On a more positive note, I wanted to let you know about a new series that Jeff (Foxworth) and I are scoring. It's called The Wanted and premieres July 20th on NBC. We're still awaiting confirmation on the time slot, but 10pm was the last I heard. We've branded ourselves as a producer-writer team called "The Ontic" and will be launching TheOntic.com very soon. This is a really exciting venture for us and we hope it leads to many more projects to come… AND, if that weren't exciting enough, Michael Johns (American Idol Season 7 finalist) co-wrote and sang the theme song for us! It's called "The Great Divide" and will be available on iTunes in the very near future. We're also shooting a music video this week, which will be available on iTunes as well."
Now Rye very well knows that if he gives me a piece of news this huge, it has the exact same effect as switching on and personally jump-starting my question machine. I no longer take pity on anyone who is fully aware that I'll bombard them with questions when they share their news with me. However, he does still retain my unending respect and gratitude for his willingness to put up with the onslaught of questions from people like me.
I immediately went into research mode again, this time scouring the web for any information about NBC's series The Wanted, just so I'd have an idea of what type of program we were talking about, and what kind of questions to ask. The first mention of NBC's new series that I found on the internet was from a press release provided at National Terror Alert, a very heavy duty website. There may have been other sites that posted news of the series before this one, but this was as far I needed to look before finding out just how important the program will be into the very distant future.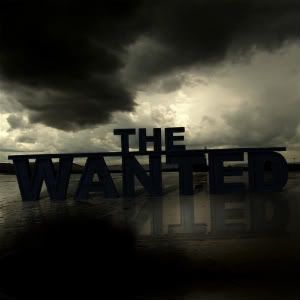 The Wanted looks to be the epitome in reality TV, focusing on the very real threats of terrorists and what it takes to track them down in the modern age. The series follows a former Navy Seal, a former U.S. Intelligence official, and an Emmy award winning journalist as they zero in on war criminals worldwide. For more information on the series itself, you can find it at their website or watch for the trailer on NBC.