Recently, as President Bush's poll numbers sink to new lows and the pivotal 2006 midterm elections become more central to the U.S. political universe, serious attention has turned to who will next occupy the Oval Office for the first time.
Teeming rivers of words have already been spilled about the prospects of a 2008 presidential match up of Sen. John "Maverick No More" McCain and Sen. Hillary "Take the Good, Forget the Baggage" Clinton. And, all told, McCain v. Clinton is probably the most likely scenario from this still hazy vantage point of 2006.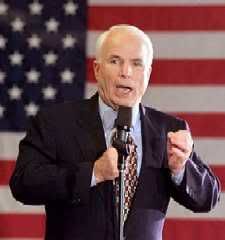 The continuing war in Iraq is still the factor that looms largest, playing like a unsettling drum beat while the political machinations on stage continue. McCain has emerged as one of Bush's staunchest supporters, a calculated move to claim the hearts of the GOP base and money people who have the power to "anoint" a Republican presidential nominee, much as was done with George W. Bush in 2000. While it is something of a "maverick" maneuver to defend the now unpopular president, McCain is in danger of handcuffing himself to the deck of a sinking ship.
Hillary Clinton is also at risk of having her position on the war sandbag her presidential prospects. Just as Sen. John Kerry was skewered for his nuanced (and at times convoluted) positions and voting record during the 2004 presidential season, Clinton will be pushed to defend her hawkish, pragmatic position against anti-war activists who want out now.
Perhaps because the political climate is so different today than it was only a year ago – a time not far removed from a triumphant and just reelected President Bush bragging about spending the "political capital" he had accumulated – the media has of late taken to exploring what characters may emerge as serious contenders in 2008.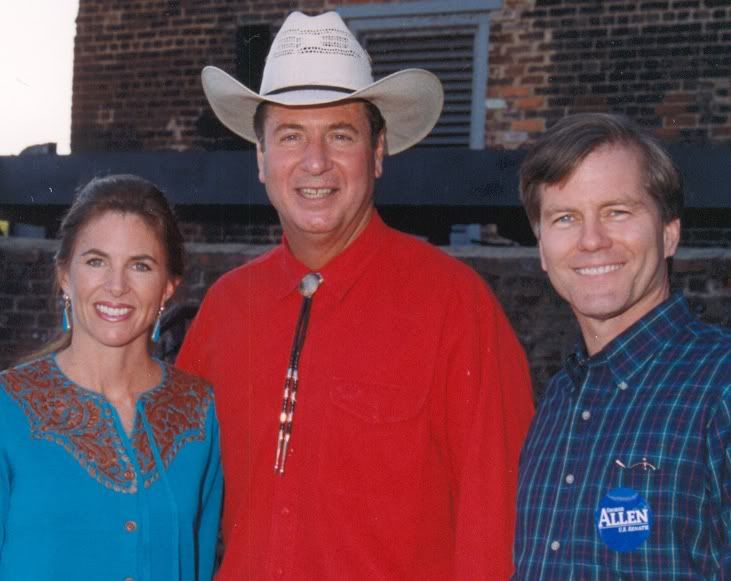 For starters, The New Republic's Ryan Lizza dishes up a revelatory 5,000-word thinker on George Allen, the Virginia Senator who may well become the conservative alternative to McCain. The son of famous football coach George Allen, most people assume that George Jr.'s affable drawl and affinity for cowboy culture is the natural result of a southern rearing. However, Lizza cites Allen's upbringing as mostly taking place in Chicago (during the senior Allen's da Bears years) and posh accommodations in southern California. And Mother Allen, it turns out, was French and inclined to look down upon the gauche American culture!
Some people who were close to Allen during his formative years don't have the nicest things to say. George's younger sister Jennifer, in a memoir entitled Fifth Quarter, details violent behavior that bordered on the sadistic, including beatings of younger siblings at bedtime. However, it is Allen's early admiration for the Confederacy (Lizza digs up Allen's yearbook photo, which, when studied closely, reveals a small Confederate flag pin) and all things Dixie that may be most illuminating to voters.