Opie Hendrix and the Texas Tallboys
Smashed Hits
$10 + $3 shipping
Opie Hendrix and the Texas Tallboys are yet another example of a great band cranking out great music on a regular basis that too few people have ever heard of. Coming to Texas out of the Florida swamps, Stephen Buchanan has taken a shine to our Republic, decided to stick around, and changed his name to Opie Hendrix. He stuck in the swamps of Houston, probably so he would feel a little bit more at home since that's an extraordinarily soupy city that doesn't have winter. Hopefully, the Republic will return the favor by making him a success. He's already one of my favorites, with his CD Smashed Hits in regular, heavy rotation in the truck. Almost every song is one of those "roll down the windows, turn up the volume, and sing along" songs. I was actually doing this Friday night when I wheeled into the Granbury Wal-Mart and got a few looks from the shocked citizenry. They're used to hearing that mainstream Nashville stuff, and it is my sworn duty to get the word out that Texas Music is 100x better, by any means necessary. Opie and the Tallboys are an excellent way to do that.
Here are the great songs on here:
Everybody but Me – funny bitching and moaning about life in general
Ballad of Becky and Jason – a white-trash romance gone bad
Fifty Dollar Bill – how nice it is to find money (I started singing this one to my wife in Mexico when I got bored)
Yellowhammer – rock'n'roll, MFer!
Texas (Bold as Love) – the "drinkin' and singin' about the greatness of Texas at the roadhouse" song — Chorus: If Texas ain't a state of mind/Then you can kiss my bare behind/Look where you like/And you will find/There ain't no place like Texas/My Texas…)
At $13 bucks, you can't go wrong with this one. If you're in Texas, find Opie playing somewhere near you, and avoid the shipping charges.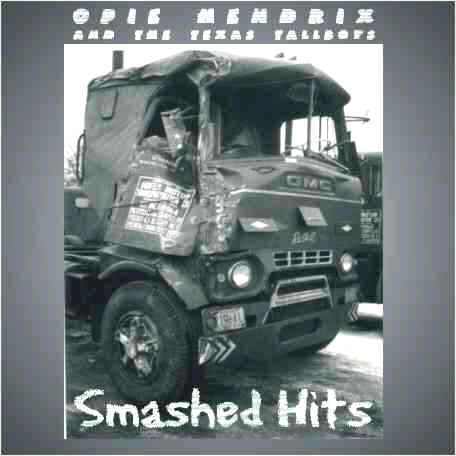 Powered by

Sidelines