Nobody expected David Bowie to come back. At least not this time.
The notoriously chameleon-like rock legend has of course teased retirement many times before. He did it at the conclusion of his Ziggy Stardust phase back in 1973, and did so once again on the Sound And Vision tour, declaring then that he would be playing the stacked, greatest-hits-heavy set heard at those shows for the very last time.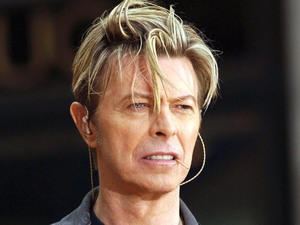 But Bowie's most recent move out of the spotlight and away from the music scene – following a health scare that prematurely ended his A Reality tour back in 2004 – seemed to be more permanent. It was also done in a much more low-key manner than previous retirements.
Outside of a few appearances here and there with contemporary rock acts like Arcade Fire, Bowie had been said to be quite happily enjoying family life, with no desire to return to performing at all. Prior to this, his longest gap between albums was around three years. This latest stretch has gone 10.
Even the remaining few diehards still hoping for a comeback had to feel the wind go just a little bit out of their sails when he turned down the London Olympics last year. Bowie really seemed to be done with music for good this time around.
So when Bowie "quietly" returned to active duty this past week on his website, with the release of a new single and music video, and the announcement of a new album – The Next Day, due out in America on March 11 – it came as a bit of a shock.
As out of the blue – albeit welcome – news as this was though, Bowie had apparently been working on the new album with producer Tony Visconti all along, and off-and-on for the past two years. The fact that they managed to keep all this a secret – particularly in an age where as soon as a celebrity farts, you can smell it on Twitter or Facebook – is nothing short of astonishing.