When it comes to how he approaches his art, Steven Wilson is something of a renaissance man. Dabbling in various musical disciplines and sub-genres that stretch across an ever growing multitude of projects, bands and artists, Wilson has also quietly earned himself a name as the "go-to" guy for producing and remixing albums by classic progressive rock and metal acts ranging from Opeth to King Crimson.
But when it comes to his own bands, Wilson seems to walk a straighter line right down the middle. The lighter, more introspective pop stuff is usually reserved for Blackfield, the jazzier and trippier avant-electronica is saved for No-Man, the heavier progressive rock for Porcupine Tree, and so on.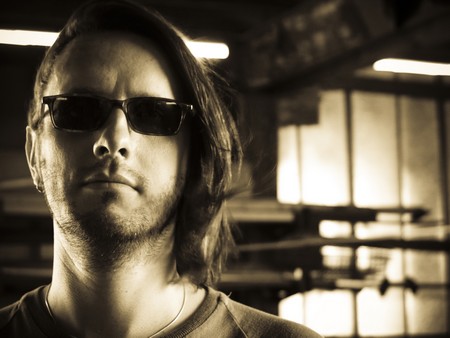 With his more recent solo albums, the ever prolific Wilson seems to have found a special place for that not quite so easy to characterize stuff that doesn't really fit any of those other bands though.
On 2009's solo debut album Insurgentes and the just released double disc set Grace For Drowning, Wilson sets darker and more personal lyrical themes against a musical backdrop that is much further out there. It's music that really defies conventional labels, although avant-prog-jazz-fusion, with a touch of melancholic doom probably works just as well as anything else.
As the artist who has done more to proudly fly the flag of modern day prog-rock than anyone else, Steven Wilson has always worn his influences on his sleeve. For proof of this, look no further than Porcupine Tree's Pink Floyd homage "Time Flies" from The Incident.
So, not surprisingly, on Grace For Drowning, you can hear little bits and pieces of everyone from Joy Division and King Crimson to Brian Eno and Radiohead in the mix. But what you mostly hear on this record is Steven Wilson himself. On Grace For Drowning, Wilson goes all out for broke in a wildly layered mix of sounds and styles that come off a little like all of the above, and yet like none of them at all.