Back in 1979, Crusaders co-founder Joe Sample recruited R&B/jazz vocalist Randy Crawford to sing lead on "Street Life," a disco track with heavy jazz influences. The track scored on the charts, but after producing a subsequent Crawford solo album, she and the Crusaders parted ways.
However, Crawford and pianist Sample retained a unique chemistry, and this spark came to fruition in 2007 with Feeling Good, a collection of jazz and blues standards. The album ranked high on the Billboard jazz charts, earned Grammy nominations, and inspired a series of concert appearances. Now the duo returns with No Regrets, a satisfying followup that furthers their reinterpretations of jazz, blues, and modern pop.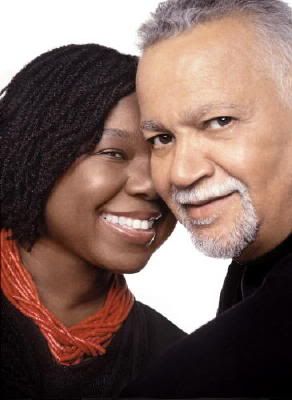 Continuing the previous album's jazz theme, the pair covers a variety of standards, including "Me Myself and I," which features a tasty solo from Sample. Crawford struts on "Every Day I Have the Blues," while Sample accompanies her with a playful, upbeat tone. Not neglecting the blues, the duo also performs Bobby Blue Bland's "Lead Me On," with Crawford's vocals emphasizing the song's sensual, sexy theme. She also shows the full extent of her range on this cut, which may surprise listeners who know her primarily from "Street Life."
As with Feeling Good, Sample and Crawford perform modern standards as well. Randy Newman's "Just One Smile" receives a jazzy makeover, while they retain the bluesy tone of The Staple Singers' classic "Respect Yourself." Clyde Otis's "This Bitter Earth" and Mel & Tim's Stax classic "Starting All Over Again" allow Sample and Crawford to pay homage to vintage soul music while illustrating the duo's diversity and ability to adapt to various styles.
No track exemplifies Crawford and Sample's unique chemistry more than their cover of Sarah McLaughin's "Angel." While the original version may be overplayed, the duo succeeds in putting a gospel spin on its profoundly sad lyrics. Sample plays exquisitely subtle piano while Crawford pours every ounce of emotion into her vocals, turning the song into a plea for redemption. This performance, in particular, demonstrates how a creative reinterpretation can expand a tune's meaning and sound.