No doubt there will be those who find Lillian Axe's new album XI: The Days Before Tomorrow marred by some pretentious lyrics and overly dramatic orchestration; not me. There will be those who will find the band too hard for hard rock, but not heavy enough for heavy metal; not me. There will be those who find their hooks derivative to the point of cliché; again, not me. This is an album that aims high, and more often than not hits what it aims at. The band's song writing guitarist, Steve Blaze, has crafted a set of songs that look at "life in the human zoo" sometimes with a critical passion that roars through the music, sometimes with a loving tenderness.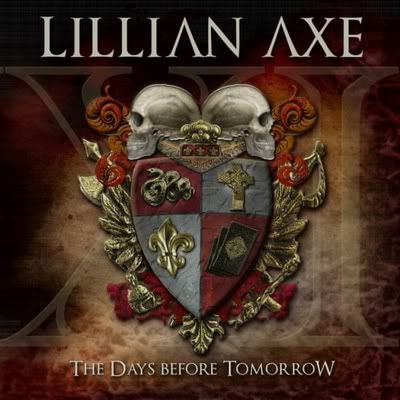 Exposing emotions so openly is bound to make some people uncomfortable. They will want to dismiss a song like "Bow Your Head" as overly sentimental, a song like "The Great Divide" as embarrassing. The line between embarrassing sentimentality and honest emotion is fuzzy at best. Sentimentality presumes a certain insincerity in the artist, a parading of emotions to create an effect. It attaches emotional significance to things that don't deserve it. That is clearly not the case with the music Blaze has written for this album. His web site talks about "in your face songs of truth, war, neglect, Mother Nature, the innocent victim, the state of the world, current issues and spirituality." If these things don't warrant passionate emotion, what does?
"My Apologies," the song that closes the album, but for an additional "US only" bonus track, is perhaps the best example of this emotional honesty. It opens with a simple melodic line that seems very familiar but swells with intensity as the song progresses, and ends on a quiet note, as if spent emotionally. It is a classically structured track that echoes in your head long after it ends. "Bow Your Head" and "The Great Divide" are no less emotionally appealing.