Here's where it all started...
Pianist Keith Jarrett, double-bassist Gary Peacock, and drummer Jack DeJohnette make up the threesome that today is the gold standard of trio jazz. You've might have even seen me effuse about them in the past a time or two. And this month marks the twenty-fifth anniversary of the first recordings by Jarrett's "Standards" Trio. (Note: this lineup previously recorded Tales of Another in 1977, but it was collection of Peacock originals, not standards).
To mark the event, ECM Records has re-issued the entire contents of the January, 1983 sessions at New York's famed Power Station studio. These sessions spun off not only the single standards album that was originally intended (Standards, Vol. 1), but also another one (Standards, Vol. 2) and a third containing two Jarrett originals (Changes). For the first time, these three albums are combined into a single box set attractively packaged with informative liner notes and vintage photos from the recording sessions. ECM appropriately titled this collection Setting Standards.
How Jarrett got the idea to do this in an era where everyone was writing and playing their own material is easier to understand when you look at his history of being a bit of a rebel. He rebelled against acoustic bop in the early seventies when he joined Miles Davis' electric fusion band and toured with it for about eighteen months. Not long afterwards, he rebelled against electric jazz itself and played unplugged exclusively from that point on. He rebelled against structured jazz and ensemble jazz by holding solo concerts where he made up extended pieces on the spot. And in early 1983, he decided to rebel against the growing notion that in order to be creative, you must play melodies that no one has heard before.
It's on these recordings that Jarrett reintroduced and reinforced the idea that standards are vehicles for limitless invention. Moreover, it can be done without emptying out the heart of the tune. If you know these songs, you can locate the themes of them in any interpretation made by this group. At the same time, you'll also find that these guys play them in such a way that transcends these standards.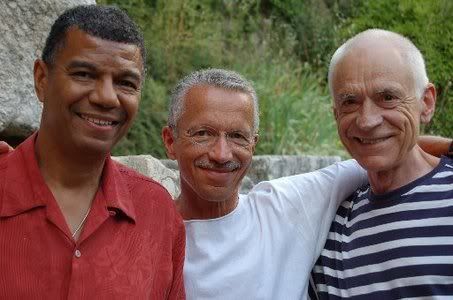 In each of the covers, Keith & Co. do something a little bit out of the ordinary that set their presentation of these well-worn classics apart from everyone else's. On "Meaning Of The Blues" it's the way Peacock makes his bass sing like a bird. On "All The Things You Are" it's Jarrett and DeJohnette sync-locked into a groove in the lively middle section. On "God Bless The Child" it's the extended insistent, mid-tempo rock shuffle that makes one wonder what is all the fuss about The Bad Plus.