It's not a recording that's a decade in the making, but it's been fermenting for about that long.
Saxophonist David Rogers has immersed himself in the music and culture of far-flung parts of the world where he's lived, like Southeast Asia and West Africa, and incorporated those influences into American jazz. On the eve of a two year stay in Ghana to soak in the music there, Rogers assembled for the recording of a half dozen of his compositions a Detroit-based quintet that included drums (Gerald Cleaver), acoustic bass (Marion Hayden), vibraphone/percussion (Mark Stone) and the since widely acclaimed piano of one Craig Taborn.
Since that time, Rogers has immersed himself in African music as well as theater, dance, and classical more than in jazz, but his recent return to that music form has provided the catalyst for Jumbie Records (a label Rogers co-founded) to finally take these six long-unreleased recordings out of the vault.
The World Is Not Your Home is one of a long line of performances that meld the irresistible primal rhythms and sounds of world music with the sophistication and nuances of American jazz. But few American jazz musicians outside of Randy Weston have truly immersed themselves in songs and rhythms of Africa, the Caribbean and other far-flung places on this earth like David Rogers. And while his palette has expanded a great deal since he laid down these tracks, it was already evident here that Rogers has more than a passing interest in the culture of these foreign societies.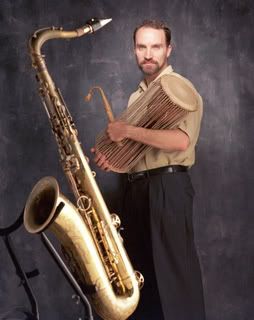 His passion becomes apparent right from the starting selection, "The World Is Not Your Home." It begins with just Bremel on clarinet stating a melody from a Hausa folk song, followed by traditional drumming out of Western Africa played by Rogers, Bremel, and Stone that ushers in the lengthy middle section, which is spiritual modal jazz straight out of John Coltrane's A Love Supreme era. Rogers and Taborn play some interesting single-note figures in unison before Taborn begins the procession of thoughtful solos by him, Rogers, and Hayden. The songs ends by returning to Bremel's African melody, this time joined by the barrage of talking drums (lunna).