Chances are you may have already seen or heard R&B singer Chester Gregory without knowing it. Gregory first established his career as a Broadway performer, appearing in The Jackie Wilson Story, Hairspray, Tarzan, Cry-Baby, and the upcoming live production of Shrek. Recently he released his first CD, In Search of High Love, which showcases his love of hip-hop and contemporary R&B.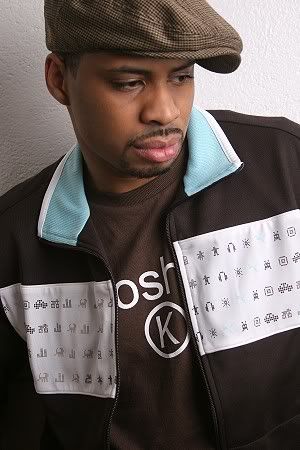 Clearly Gregory possesses a strong voice, although not a typically loud, stagy one. Unfortunately too many of In Search of High Love's cuts are common bass-thumpers, with the requisite middle-eight rap. Nondescript mid-tempo numbers like "Search In" and "Universe 4 U" dominate much of the album; although Gregory sings them well, they are simply not distinctive enough to stand out among the already overcrowded field of other R&B albums.
Ballads also comprise a good part of the CD — again, Gregory performs them admirably, but the songs are not memorable. "Dreamin," "High Love," and "Move On" make for pleasant listening, but not much more. "Clouds to the Ground" frequently changes tempos and ranges from gentle to bass-driven, so at least that track attempts to be different. The first single, "Questions," shows off Gregory's range and emotional delivery, but again does not linger past the first listen.
Glimpses of originality can be found, however. "Say It's Over" cleverly, if improbably, samples Kenny Loggins's "This Is It" to create a crowd-pleasing club tune. "On + On" features Gregory confidently crooning over a heavy beat, sounding energized; this could have been the first single and received some radio airplay. On these two cuts Gregory establishes an identity as a Montell Jordan-like artist who can create irresistible urban jams. "U" has some pretty chord changes and harmonies, so that slow jam largely works.