Christina Aguilera has always been known as the tiny girl with the big voice. She's been hearing that all her life. In a way her voice has been what has set her apart from her peers, yet at the same time it's also been a point of criticism for people who claim she over sings. When compared to her arch rival Britney Spears, many people often say Christina has the voice while Britney has the stage presence. However, after Friday night's sold out concert at Madison Square Garden, it's clear to anyone with five senses that comparison is null and void.
Spears' stage presence relies on her elaborate sets, costumes, crisp dance numbers — glitz and glamor. Though Christina's show uses all those same elements as well, Aguilera's stage presence is wrapped up in something she has all on her own: sheer diva. When the lights dropped, those opening notes played, and Christina appeared on the stage in a tight white suit with a pulled down hat and wailed that signature "Heeeeey!", the crowd went berserk. She threw a white scarf off her shoulder and left no doubt about it — she is the diva ethereal.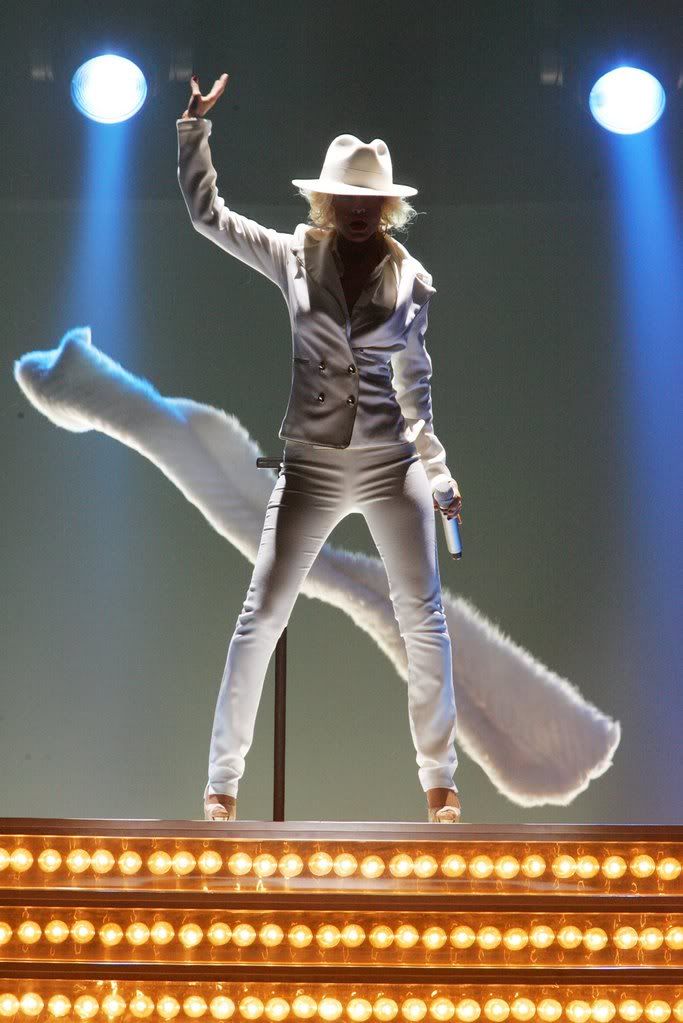 From her nostalgic yet hip rendition of "Back in the Day," which pays tribute to soul legends like Aretha Franklin, James Brown, and Lady Day, to the dripping wet with attitude "Slow Down Baby," to the sultry and soulful ballad "Understand," Christina pulls out show stoppers right and left — showing opening act Danity Kane the real meaning of the word. Based on their performances Friday night, they clearly have not yet looked it up in the dictionary.
Whipping out those trademark chaps, she titillated us with the sexy and funky Still "Dirrty" and took us to church on "Makes Me Wanna Pray." Decked out in a sparkly ruby red number drenched in sequins, she sparked a fire in the crowd with a hit from her second album "Stripped" and when she sang a snippet from the female empowerment anthem "Can't Hold Us Down" — which honestly, judging from the crowd reaction she should have sang full out.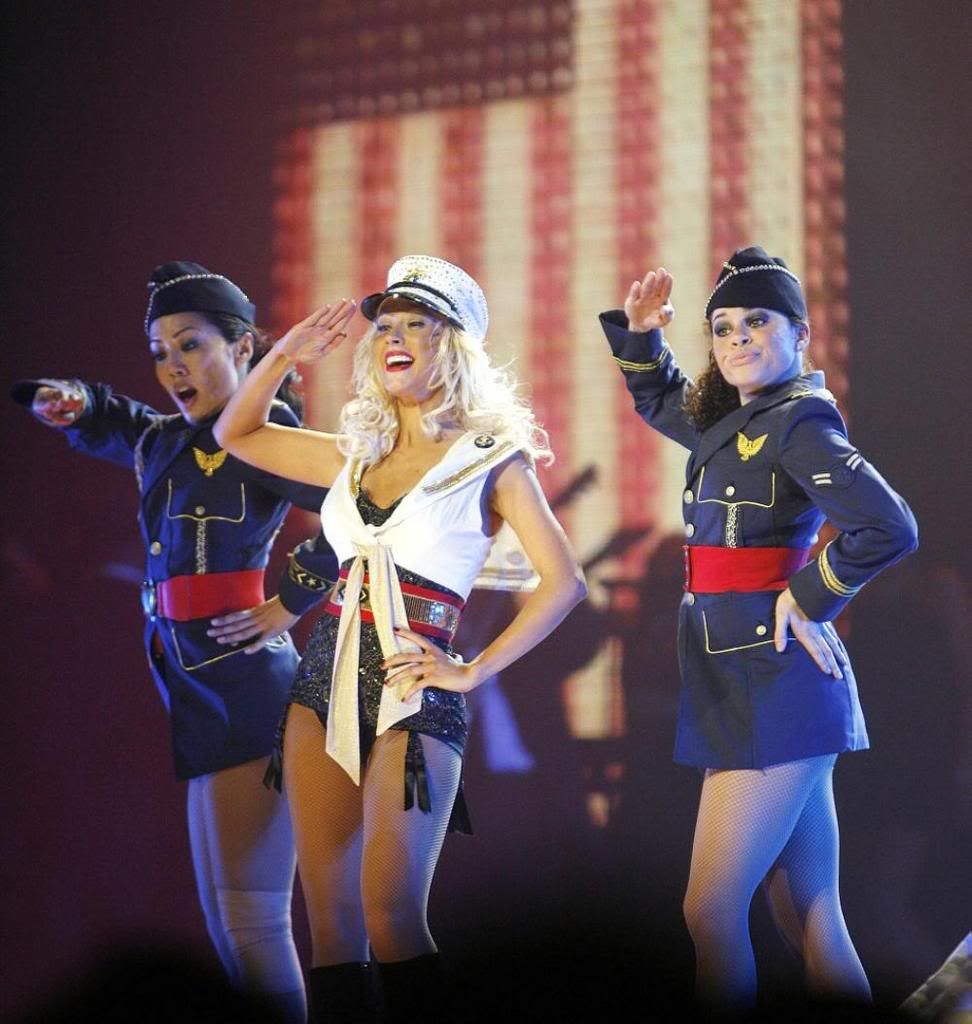 Aguilera took us to the circus in the later part of the show, full with her dancers walking on stilts, tossing around fire, and swinging from trapeze. She even pulled a male volunteer from the audience (though judging from the look on his face through the entire thing, it looked pretty involuntary to me) to punish during the raunchy burlesque number "Nasty Naughty Boy." As racy as it was, full with phallic symbols, sexual innuendos, and whips, nothing could've shocked the many elderly people I saw at the venue like the three and half minutes of masturbatory goodness that was "I Got Trouble."