On June 12, Instant Karma: The Amnesty National Campaign To Save Darfur was released — as an effort to alleviate the crisis in Darfur. The album is partnered with Amnesty National's "Make Some Noise" project. Generously, Yoko Ono donated the rights to John Lennon's songs to be used for the project — as the album is also meant as a tribute to Lennon himself.
Among the talent brought together for the project are: Green Day, U2, Avril Lavigne, Black Eyed Peas, Lenny Kravitz, Los Lonely Boys, Corinne Bailey Rae, R.E.M., Jack Johnson, Ben Harper, Jakob Dylan, Christina Aguilera, and others. Surprisingly, Christina Aguilera's cover of John Lennon's heart wrenching tune "Mother" has received rave reviews from critics.
Pioneer Press says: "Christina Aguilera, whose solid version of 'Mother' is just one of many pleasant surprises here." Amazon.com's Scott Holter says: "As with any attempt to cover Beatles-related music, results are hit and miss, with kudos going to Snow Patrol and the Postal Service for capturing the starkness of "Isolation" and "Grow Old with Me," respectively, Mexican rock band Jaguares for uncovering the fear and fury in "Gimme Some Truth," and (surprise!) Christina Aguilera for nailing the complex composition and mood of 'Mother'."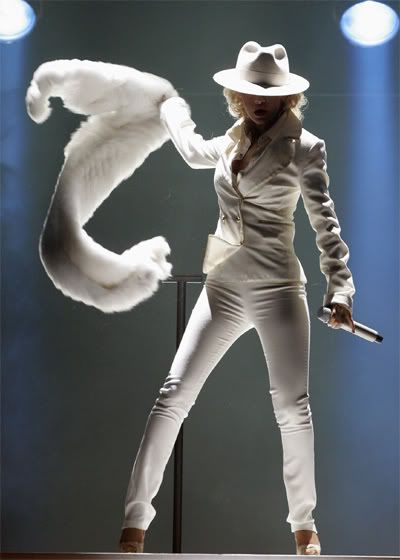 Mercury News raves about the soulful diva, even mentioning her recent jaw-dropping Grammy performance which she also received rave reviews for:
"She certainly has guts. Aguilera fearlessly nailed James Brown's "It's a Man's, Man's, Man's World" at the Grammy telecast, and here the former teen-pop star bests all comers with a superb version of one of Lennon's most painfully personal songs. The recovering "Dirrty" girl wisely eschews Lennon's primal-scream approach, instead adding more melisma and soul each time she repeats that heart-wrenching final line, 'Mama don't go/Daddy come home'."
Glenn Gamboa of Newsday gives praise also. "The heavy hitters do not disappoint. U2's "Instant Karma" is a faithful tribute, while Green Day's "Working Class Hero" is a rousing call to arms. R.E.M. makes "#9 Dream" appropriately ethereal, while Christina Aguilera wraps her powerful voice around 'Mother'."
Even the larger news outlets agreed. The Boston Globe wrote, "Green Day's already familiar rough-up of "Working Class Hero" is a peak, as is Christina Aguilera's shockingly unvarnished and