Pop diva Christina Aguilera and soul legend Aretha Franklin are releasing a duet according to legendary hip-hop producer DJ Premier. Premier produced much of the first disc of Aguilera's double album Back to Basics, including her Grammy winning hit single "Ain't No Other Man." During an interview with Hip Hop Canada, he said "Christina got back at me because she's doing a duet with Aretha Franklin."
The song will appear on Aretha Franklin's album Jewels In The Crown: All-Star Duets with the Queen, a duets album that will hit stores on November 13, 2007. As of now, all the tracks on the album are known, such as "Chain of Fools" with Mariah Carey and "Put You Up On Game" with Fantasia, but Aguilera's track is the only one that remains a mystery. But considering Premier was asked to produce the song, it's most likely new and not a cover of one of Aretha's old hits.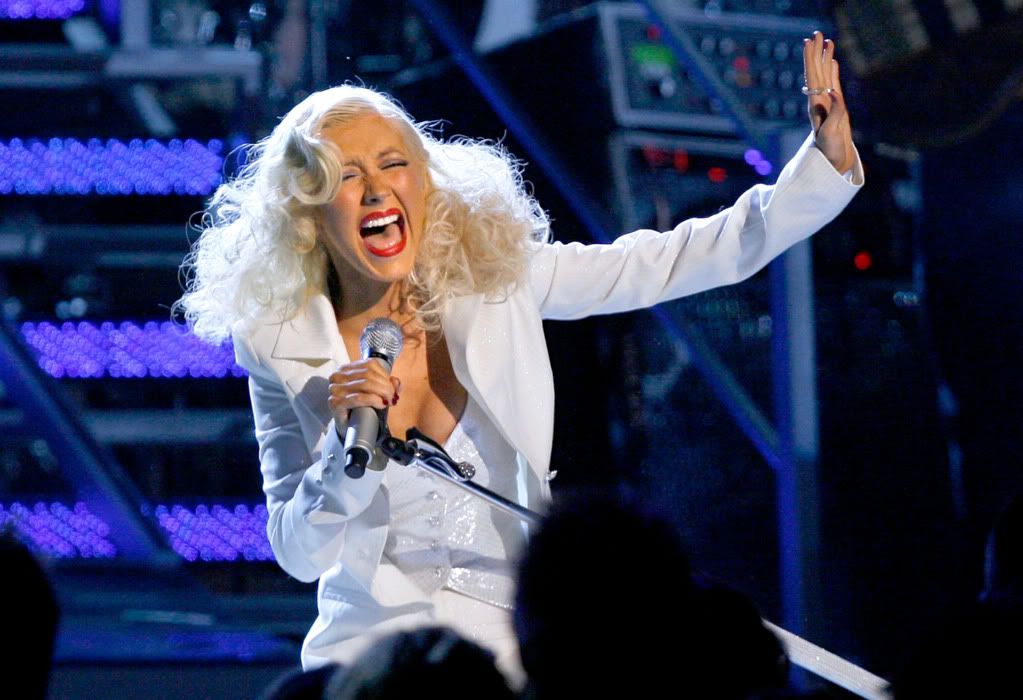 Earlier this year Aguilera made waves when she covered "It's A Man's World" at the Grammys as a tribute to the late James Brown, which prompted some to say the petite blonde songstress was possessed by the Godfather of Soul.
Reportedly, Aguilera is also about six months pregnant. Though many claim the pregnancy is obvious, she has yet to publicly comment.