We stand on the very edge of the cliff of the year 2006. Within mere eye blinks we shall all be hurled from said cliff into the abyss of 2007. Come to think of it, 2006 felt a bit abyss-like. Maybe we are all being hurtled from one abyss to the next. I almost said, "That's deep," but that would be an appalling pun so best forget it even entered into my mind. Let us get down to business.
It is the time of year when critics all over the planet select their favorite somethings of the year. This being the Music section of BC Magazine, we have opted to ask a few of our best and brightest contributors to anoint one album as the best thing they heard in all of 2006. Seeing how I am editing this monstrosity, I have generously given myself the top billing... Here is what we had to say:
Josh Hathaway (Asst. Music Editor):
It was more difficult for me to choose my Album of the Year than you might think. I have had two major musical obsessions this year: Tom Petty and Guster.
You have all probably seen VH-1's 100 Most Shocking Moments in Rock. Here is the least shocking moment of the year. My pick for Album of the Year? Ganging Up on the Sun by Guster.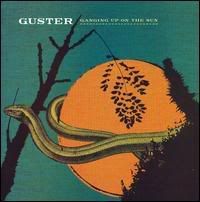 Before I preach the gospel of Guster one last time this year, I would like to toss out a quick word on the Tom Petty record. This would have been my album of choice in any other year. I spent months reacquainting myself with his back catalog preparing for Highway Companion and the journey reminded me how great Petty has been and still is.
You might think I have run out of things to say about Guster and this album. You would be wrong — a big bowl of wrong. That is a phrase I picked up on the podcast Guster did with Jeff Garlin of Curb Your Enthusiasm.
Of the many amazing aspects of this fine recorded work, I am most amazed that I like every song on it. That is a big bowl of rare — yep, picked that up on the same podcast. Some of my all-time favorite albums have songs on them I don't much like. Not Ganging Up on the Sun. I like some tracks more than others and my favorite song on the album has changed more than once. That suggests staying power to me. The Best of 2006 might be the best of 2007, too. I can guarantee I won't have forgotten it by this time next year.