Beatlemania is making a comeback with the upcoming release of the Beatles edition of Rock Band and the welcome announcement that the band's remastered catalog (CDs only) set to hit store shelves in the fall. The digitally remastered CDs will enable fans to gain new appreciation for not only the most well-known singles, but some buried album tracks as well. What would a fantasy "deep Beatles cuts" compilation look like? The following list highlights just some of many Beatles songs that deserve more attention. Note that I'm including only original, officially released songs, as their many covers and bootlegs would merit separate columns.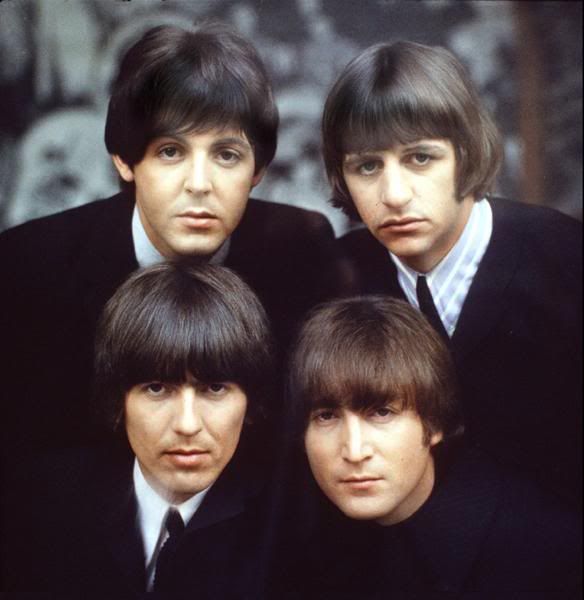 "There's A Place" (Please Please Me): This song highlights the Beatles' gorgeous harmonies, again reflecting the Four Freshman and even The Beach Boys. While Ringo Starr's uptempo drums and John Lennon's harmonica keep the tone light, the lyrics suggest quiet introspection. The lyrics suggest that this place exists within the mind. "In my mind there's no sorrow/Don't you know that it's so/There'll be no sad tomorrow," they sing, so when the narrator is "low" and "blue," he can retreat to some place in his mind. Among relatively conventionally-themed love songs like "Please Please Me," "Love Me Do," and "P.S. I Love You," "There's A Place" definitely stands out for its more psychological subject matter.
"Yes It Is" (Past Masters Volume One): Did the Beatles listen to the Four Freshman's complicated harmonies? This little-played track suggests that the answer is yes. Listen to this beautiful ballad with headphones to fully experience the band's harmonizing artistry. Their vocals emphasize the sadness pervading the song, with the narrator begging his new love not to wear red, for "red is the color that my baby wore," which reminds him of "all the things we planned." Along with "Baby's in Black," "Yes It Is" may be one of the darkest songs that the Lennon/McCartney team ever penned.
"No Reply" (Beatles for Sale): Anguish, anger, feeling betrayed: "No Reply" runs the emotional gamut. This tune kicks off the album, effectively setting the overall sober tone. The song begins on a relatively quiet note, with Lennon crooning over acoustic guitar and a shuffling beat. But a cymbal crash and escalating voices signal emotional turbulence: "I saw the light!" the band exclaims, illustrating the narrator's realization that his girlfriend is seeing another man. Those strong voices emphasize angry sentiments, the volume increasing on lines like "I nearly died" and, of course, the title phrase. Lennon allows some raspiness when singing "that's a lie," dramatizing the narrator's despair. Again, the lyrics exemplify the group's growing sophistication and willingness to explore darker themes in their songwriting.