The world's eye in the sky since April, 1990 has been NASA's Hubble Space Telescope. On Monday, June 19, 2006, Hubble's main camera stopped working. It could be a software problem. It could be a power supply problem. It could have been caused by a "cosmic event."
You realize, of course, that if there were aliens and they were planning to sneak out on us, they would take out the Hubble via a cosmic event. Good thing I don't believe in aliens.
The Hubble is a mainstay of our exploration into space. It was the Hubble that saw the Pluto moons just named as Nix and Hydra. Hubble has seen amazing things, among them:
Blue stars orbiting rapidly around a black hole: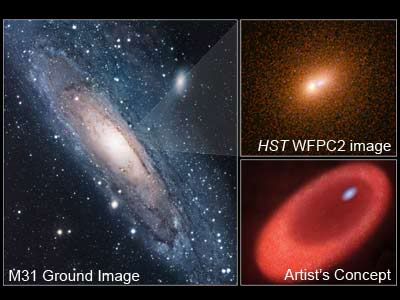 Saturn's auroras behaving differently than we had believed for the last 25 years: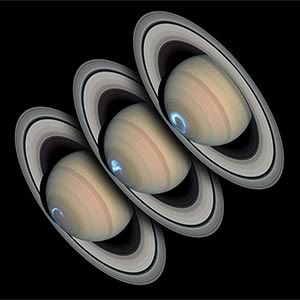 A disk galaxy tilted on edge: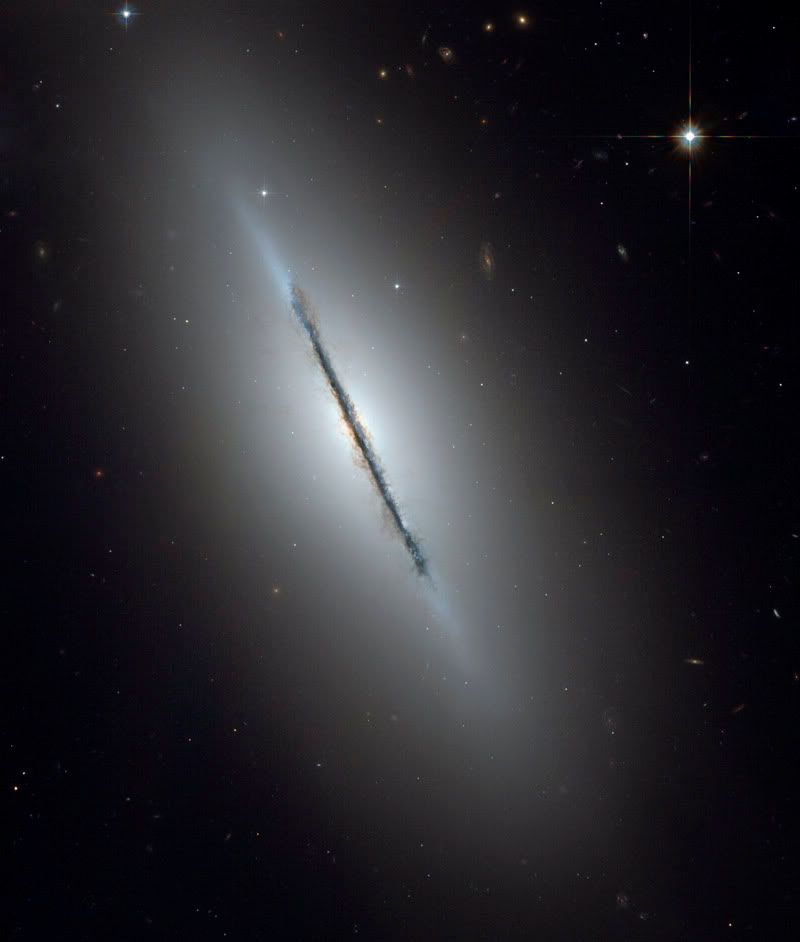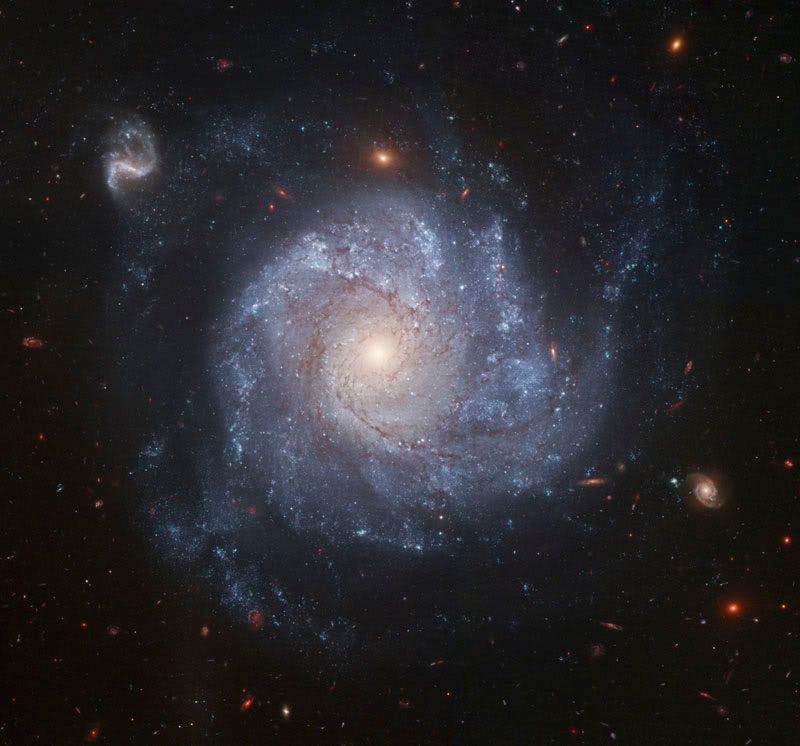 A baby galaxy: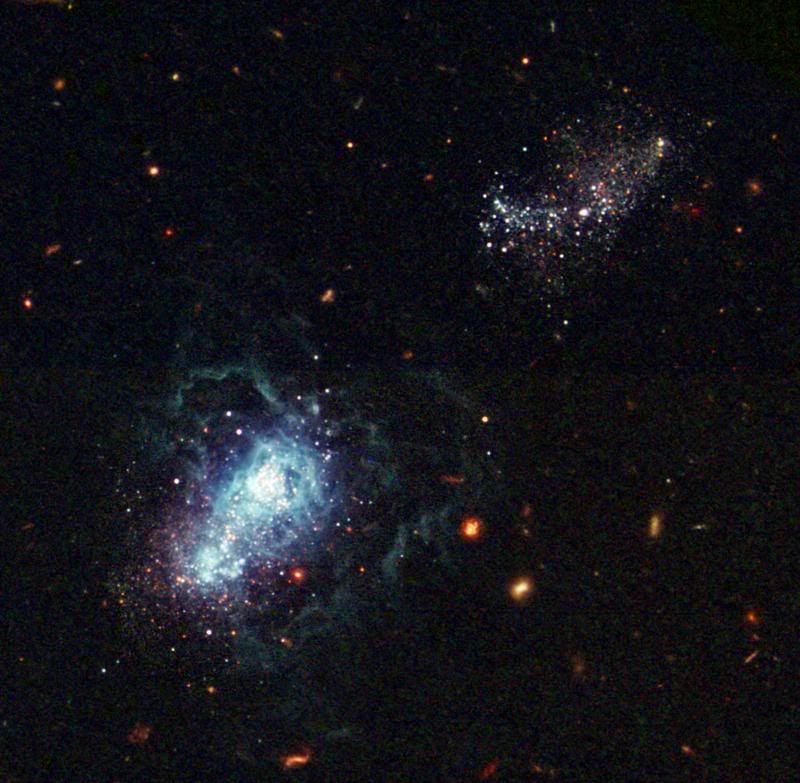 And two galaxies merging: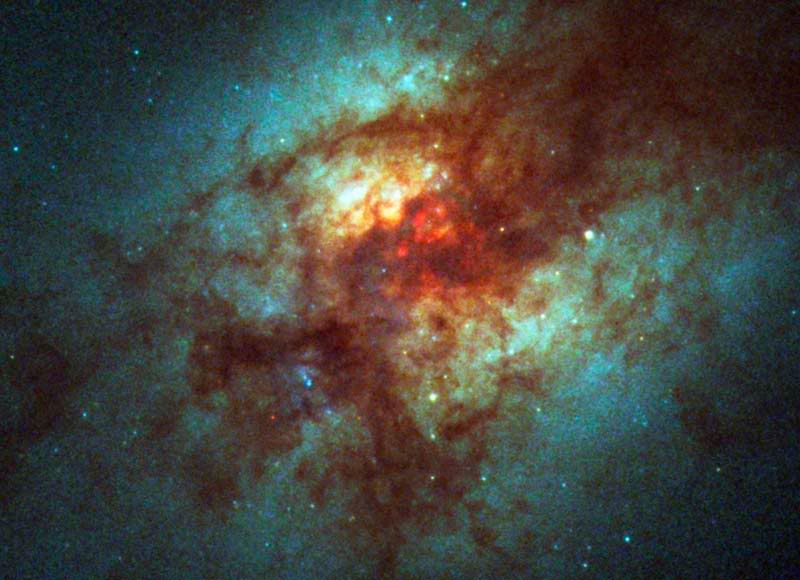 It would be a shame to lose the source of such knowledge. Scientists are working on it, but thus far it remains blind in the dark of space.
Get well soon, Hubble.