Girls Gone Wild creator and celebrity-glommer Joe Francis has apparently let his extended 15 minutes of fame go straight from his head to his groin.
Francis has amassed a multi-million dollar fortune making low-budget films featuring barely-legal age drunk women performing tawdry acts on camera for cheap trinkets. But now, via court records and a blockbuster new report, Francis, 33, is revealed as not just a smut-pushing profiteer, but also an opportunistic sexual abuser, allegedly taking a drunken woman's virginity against her wishes, manhandling a female reporter, harassing pregnant women into miscarriage, and routinely equating women with their genitalia.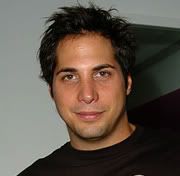 Joe Francis may be the most vile celebrity sociopath who hasn't actually killed anyone. Yet.
The strange phenomena of intoxicated groups of girls getting naked on tape while cameramen casually suggest they make-out with their friends, masturbate in front of strangers, or otherwise degrade themselves, is some kind of toxic byproduct of the reality TV-celebrity mania that has taken our popular culture hostage. If pseudo-reality shows like The Real World, Flavor of Love, and Road Rules are the gutters of celeb-dom, then these low-rent party-porn productions are the sewers.
And Mantra, Francis' production company, knows where to strike: mass party settings like Spring Break, Mardi Gras, college revelries, and nightclub events, where mob mentality, peer pressure, narcissism, alcohol, and drugs can easily overcome inhibitions and scruples in the guise of "liberation."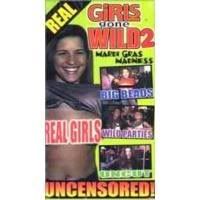 Joe Francis grew up in affluent Laguna Beach, California, and surely this gave him a taste for the finer things in life, like the Ferrari car and Gulfstream Jet he owns. What it didn't give him was talent, values, or respect for women. But having one's own jet certainly makes the ability to travel to warm locales and induce the natives to frolic in their natural environment just that much easier. Girls Gone Wild isn't just Francis' livelihood, but his lifestyle.
With his "film" chops honed and sharpened as a production assistant for the syndicated Reality TV show – where viewers sent in amateur videos – in the mid-'90s, it was hardly a leap of imagination to Francis' first solo business venture, Banned From Television. BFT featured gruesome images of animal attacks, vehicular accidents, and nightmare inducing gore.
After that tasteful jaunt, it was a small intellectual puddle jump to capture inebriated girls doing embarrassing things on video. While humans have been engaging in promiscuous sex under the influence of one substance or another since the beginning of time, it is a new thing to actually induce the behavior, capture it in video form, and sell it for personal profit.
This isn't porn, where the stars are paid for their performance and a professional structure is in place to give the appearance of legitimacy, this is like peeking in on a girls' slumber party after they've gotten into their parent's liquor. Sure it happens, but is it reasonable to have these moments haunt you on tape forever, and never see a dime of compensation?
Some would call it genius on Francis' part and many might admire his audacity. Further solidifying his pimp-celeb status, Francis has been seen in the company of celeb-sluts like Paris Hilton and Lindsay Lohan.
Possibly the most succinct example of Francis' moral failure is the story of a young woman named Janeel Szyszka, detailed in a LATimes story by Claire Hoffman.
Szyszka is described as "a petite 18-year-old who prances around the stage like a star" who is "discovered" at a club outside Chicago where GGW is scouting for talent. As she describes it, Francis "grabbed" her by the arm, pulled her toward him, and said, "You are so going on the bus later." Rather than recoiling in horror, the flattered Szyszka response was, "Um, OK." "I was shocked," she said. "I was like, 'Whoa – Joe's, like, trying to talk to me … out of all the girls in here."
Szyszka agreed to the invitation and went back with Francis to the VIP area to drink shots.
Predictably, Szyszka admits that the more she drank, the "cloudier her judgment became." Ultimately, she agreed to join Francis and his crew on the Girls Gone Wild bus. What did Szyszka think awaited her on the bus? Cristal champagne, caviar, linens, and lace? Nope, she had a pretty good idea. "I thought Girls Gone Wild was like flashing, and I thought I would flash them and be done. And so when I'm walking to the bus, that's all I'm thinking is going to happen."
Instead she found a "small bedroom" with a "double bed, iridescent purple sheets," a "crate holding cheap and fruity-flavored rum, whiskey, tequila and Kool-Aid," and "lubricants, condoms, sex toys in plastic bags, baby oil, a DVD called How To Be a Player and a clipboard full of waivers for girls to sign."