Hard Rock Park officially opened for business last week with much fanfare. The $400 million Myrtle Beach park was six years in the making. In May I visited the park for the Media Preview during the Sound Check or soft opening. As a seasoned theme park enthusiast, I was impressed by the level of detail and ingenuity that the creators employed while creating the world's first rock 'n' roll theme park. During my behind the scenes tour I got to sit down with Jon Binkowski, the Chief Creative Officer.This is Hard Rock's first foray into the amusement park industry, so the creators weren't hindered by a template they were forced to adhere to. This allowed them to use their creativity to come up with some really unique ideas both large and small to create a one-of-a-kind experience. The fledgling park is laid out to encourage families to stay together. Each rock-themed section has attractions for the youngest family members, teens, and adults.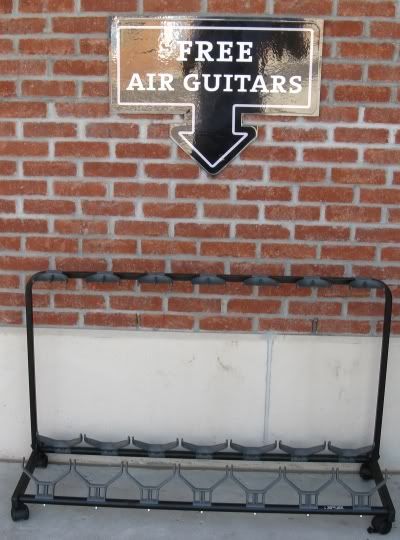 Discoveries Make a Unique Experience
As guests explore the park they will be surprised by "discoveries" that enhance the experience. There are too many to list, but a few examples include: the red London phone booths in the British Rock Invasion section, the interactive statue in Cool Country and the trick mirror in the bathroom in Rock & Roll Heaven. Guests should keep their eyes peeled as they enjoy the park, because they'll be likely to run into some unsuspected surprises. From my interview with Binkowski and the special media tour, it was clear that Hard Rock Park went above and beyond in designing a unique experience that incorporates rock music beyond the major attractions. Hard Rock Parks has infused attitude and ingenuity into nearly every aspect.
Rock & Roll Heaven
Rock & Roll Heaven has a tropical paradise feel. Guests can cool off in the Reggae River Falls, get some island eats at the upscale cafeteria with tikis of famous artists or enjoy the Malibu Beach Party show which features beach music, stunts, and diving. The Rock Garden is a memorial area with dozens of bricks that pay homage to deceased musicians from Johnny Cash to Tupac Shakur.Rock & Roll Heaven is also home to the park's marquee thrill ride, Led Zeppelin - The Ride. More than just another state-of-the-art looping roller coaster, Led Zeppelin features an immersive experience including a mini-live concert and onboard speakers blasting the band's hit "Whole Lotta Love". With a twisted layout that's partially over water, six loops, and speeds of 65 mph, it's quite a memorable ride.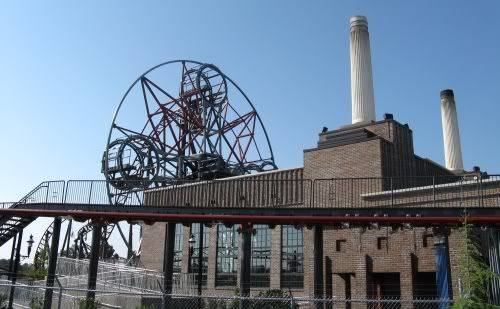 British Invasion