Given my experiences in and around Bangalore, I'm justifiably leery of road trips in India. Even so, when we were faced with the choice of waiting in an Indian Airlines at the New Delhi airport lounge for six hours for a delayed flight or getting in a taxi and driving to and reaching Jaipur within five hours, we chose the latter.
Everyone (including the Indian Airlines customer service desk attendant who was happy to refund us the air fare rather than have us wait for the flight) assured us the roads were good. They were.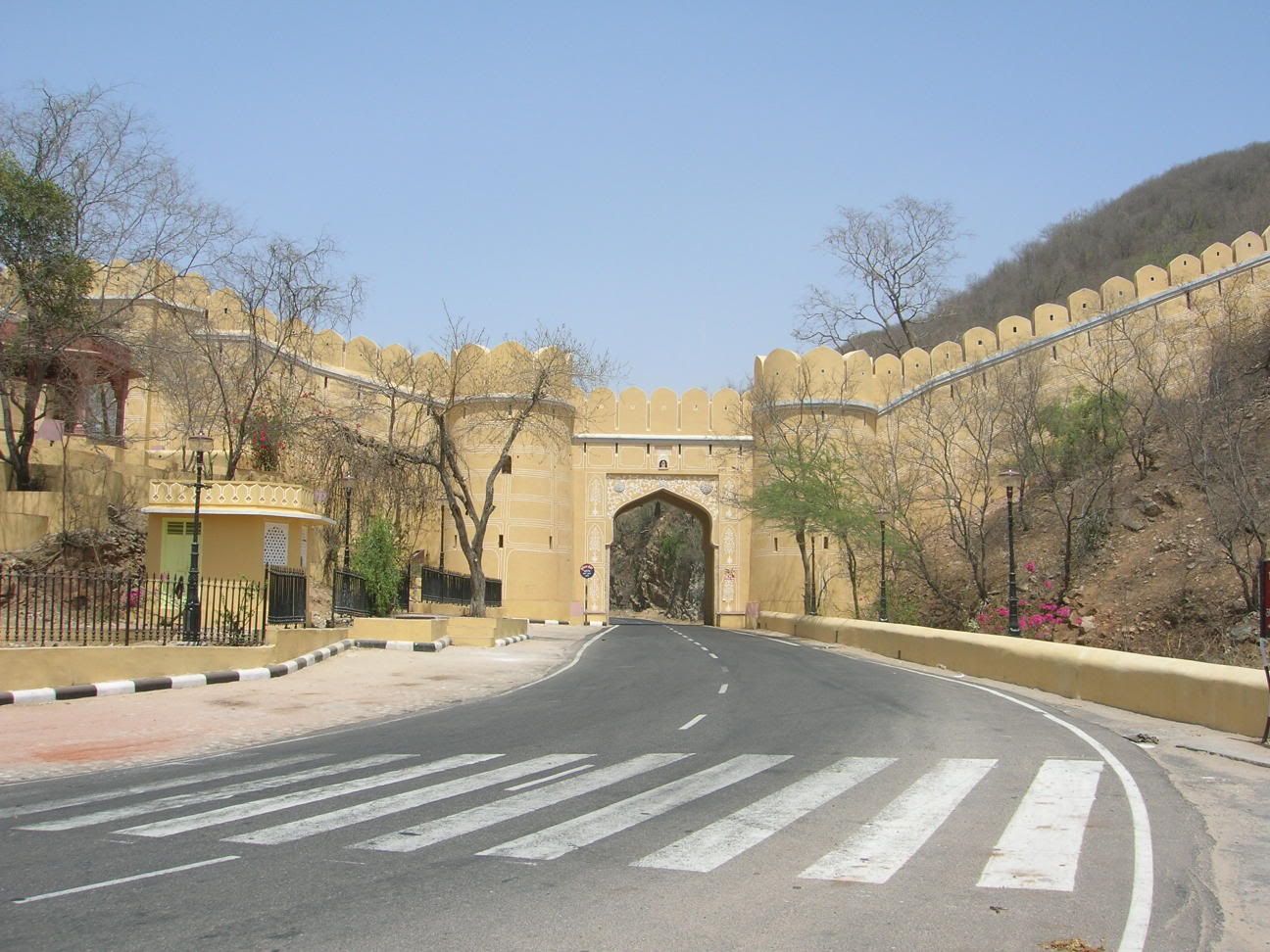 The roads were wide, very well paved, well maintained, and devoid of traffic. Suffice to say, it was one of the best drives I've had in India (the drive from Jaipur to Ajmer to Pushkar and back is equally good).
As we entered Jaipur around 2 pm, we caught our first of many glimpses of Amber Palace sitting majestically on top of a hill to our right.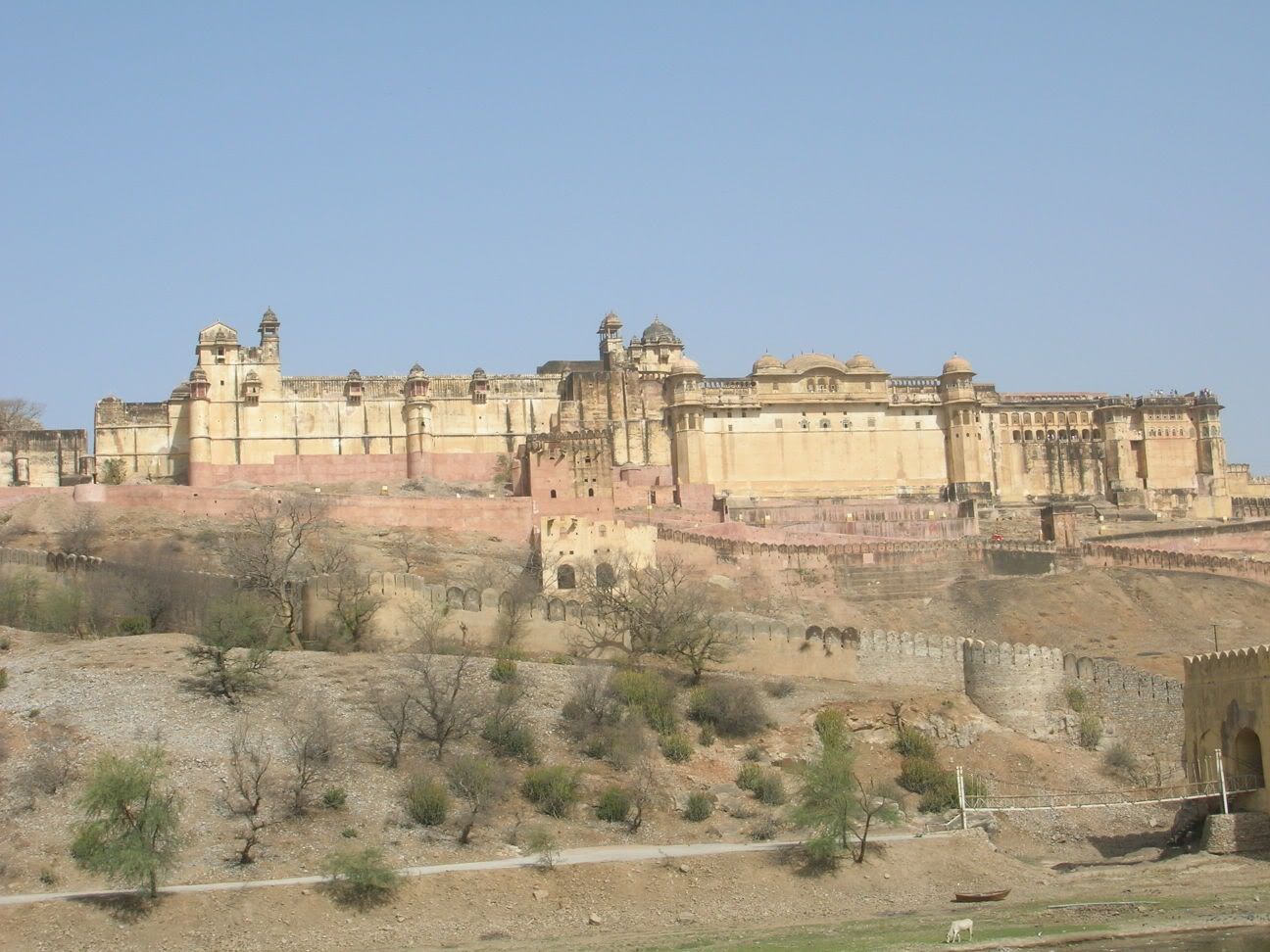 Amber Palace
An elephant gets ready to ferry people back down from the palace.
There are three ways to get to the top of the hill – walking up a winding path, by elephant, or by car. With the April sun beating down on us and with me less than two months away from having a baby, we decided trekking up the hill was not the best option. And apparently, the elephants are mighty popular. They were all taken by 9:30 am – all twenty-five of them!
Amber Palace is a wonderful combination of brute strength and delicate beauty. The kings and queens paid incredible attention to art and architecture within the walls. The walls and the exterior of the palace are themselves foreboding and somber. The road leading up to the palace is lined with imposing, ancient houses in which ministers and courtiers lived.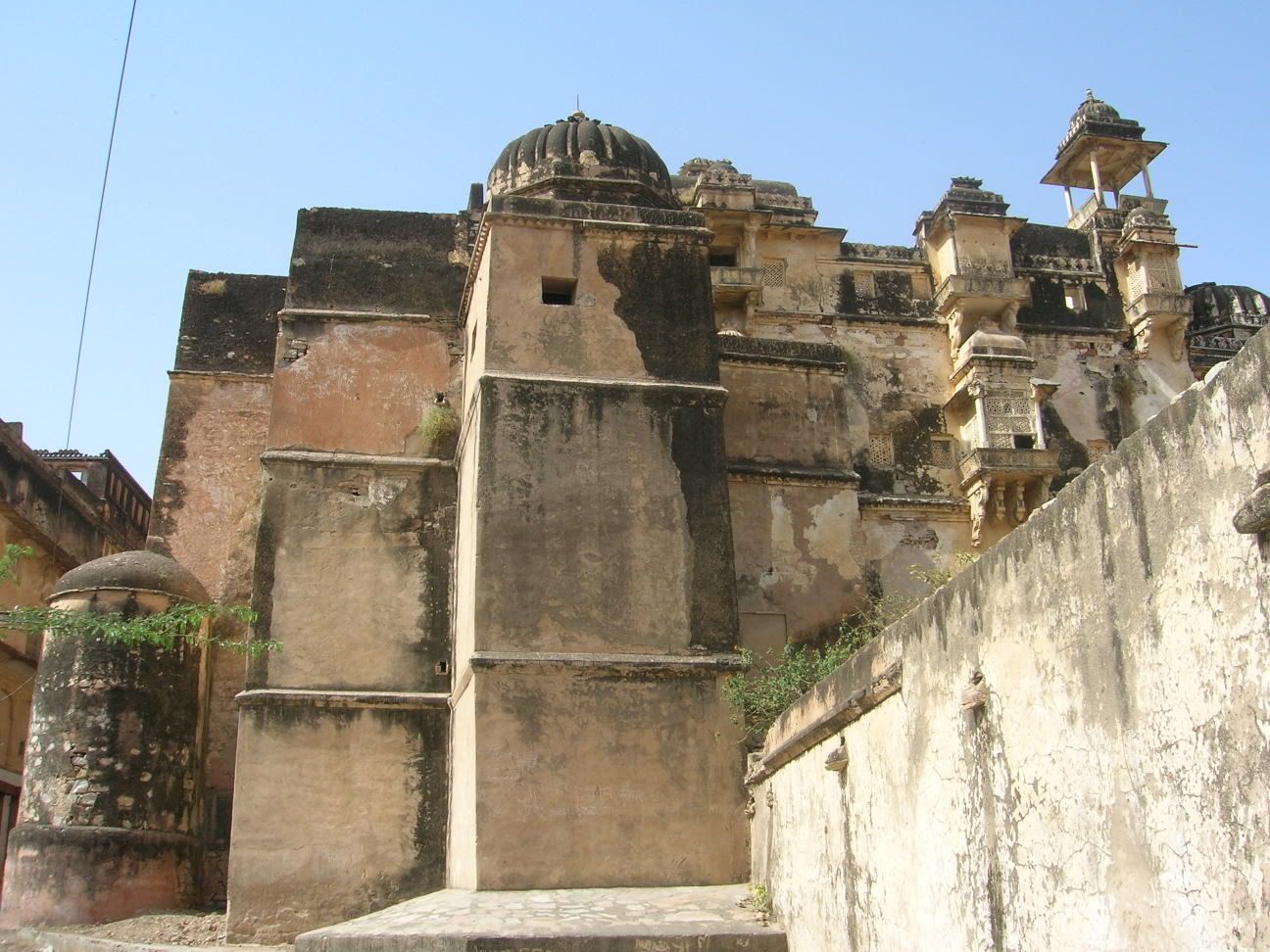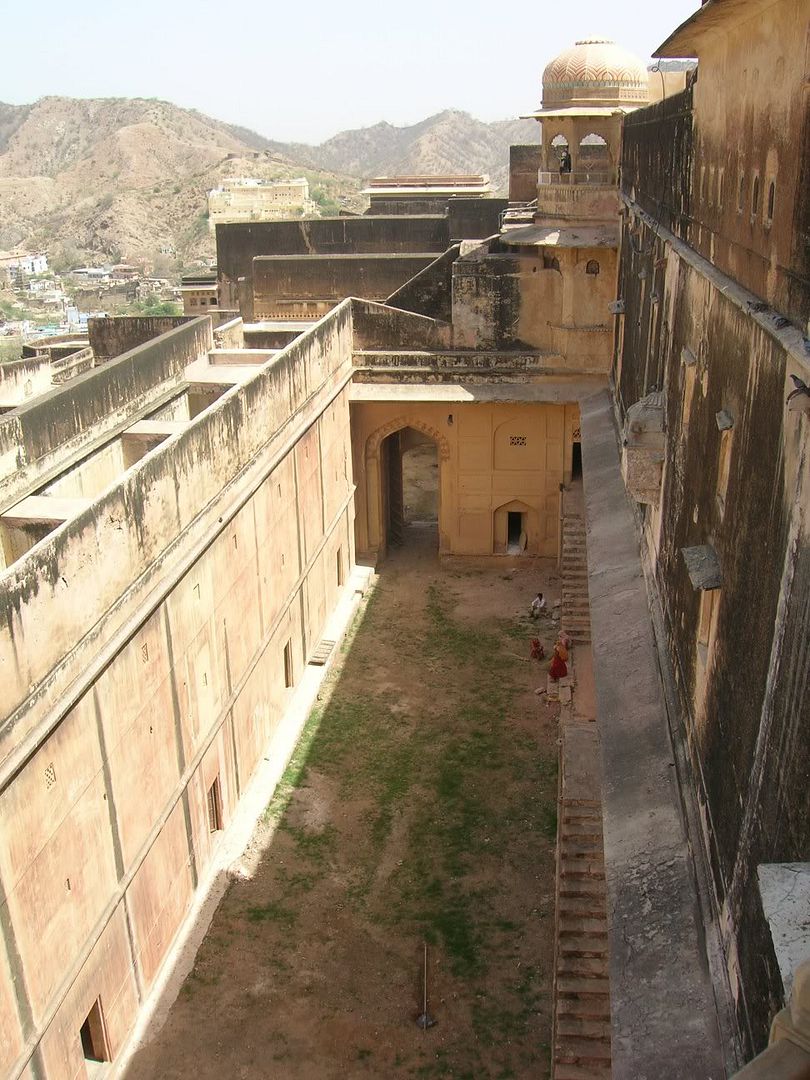 Once inside the palace, you will find the structures are a marvelous coming together of form and function. There is an intricate, latticed vent through which air and water flowed to keep things cool – a sort of an ancient cooler.