The Fall
It was a cold winter night but the sky in Delhi was unusually clear and devoid of the predictable fog. After watching the rise of the planet Venus from his library's pavilion, he prepared to leave for his private quarters. As he walked down the stairs, the muezzin started calling all the Muslims of the world to remember Allah. Being a pious believer, he stopped and was about to kneel down in respect when his foot got caught by the folds of his magnificent robes. He slipped down the stone stairs, blood dripped out from his right ear, and he lost consciousness. A few days later, he succumbed to his injuries.
Nasiruddin Muhammad Humayun, the second Mughal Emperor of India, was no more.
The Oasis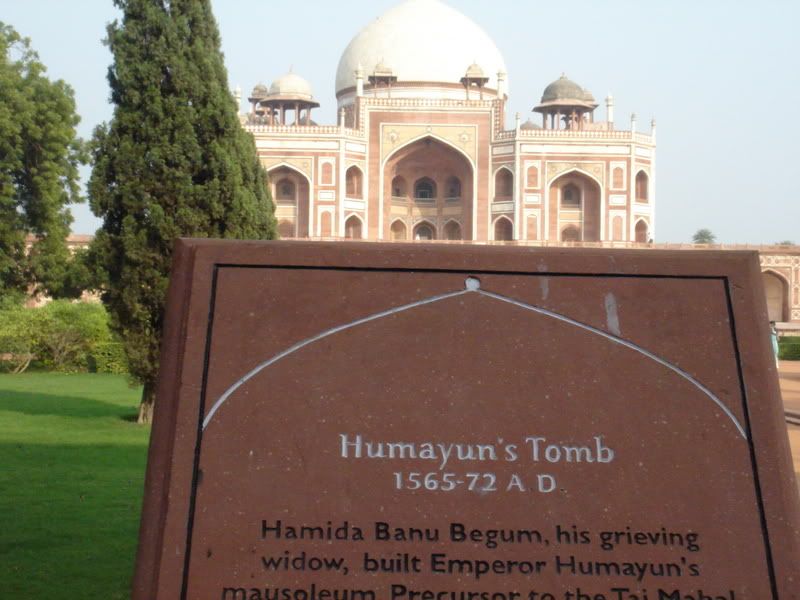 Humayun's Tomb, a UNESCO world heritage site, is one of the most beautiful places in Delhi. Laying close to the holy river Yamuna, it is surrounded by a green expanse of carefully trimmed grass. Here, the shriek of the surrounding traffic is stifled to a soothing hum. The ancient trees and broken ruins serve as luxurious adornments to the sandstone shine of the mausoleum. New views of the grand monument emerge by walking on to different sides of the garden.
Sights to Savor - Behind the Leaves
Sights to Savor - Amidst the Trees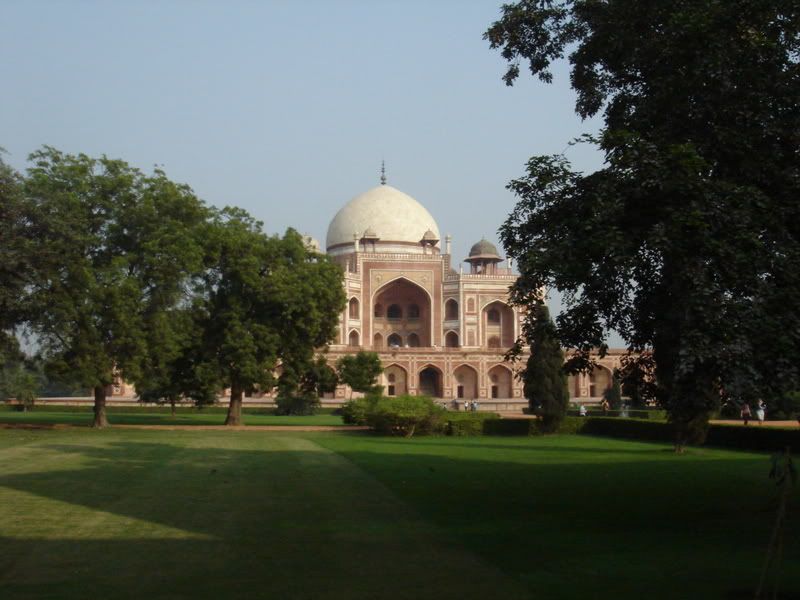 Sights to Savor - In the Water
Amidst such majestic spectacles, happy distractions abound: the chirping of birds, the sighting of chipmunks, the dazed looks of the foreign tourists, and embarrassed encounters with lovelorn couples.
The Early Years
Humayun was not the greatest of the Mughals. He won no brave battles. He annexed no enviable territory to his inherited empire. He built no majestic monument to immortalize his royal potency. No great poet, musician, or painter flourished in his decadent court. In the words of the British orientalist Stanley Lane-Poole, "Humayun stumbled out of life as he had stumbled through it." And yet this irrelevant monarch remains the most enigmatic of all the Mughals.
The narrative of his life ranged from the fruit orchards of Kabul to the ravines of Bengal, from the hot sands of Sindh to the galloping rivers of Punjab, from the forts of Kandahar to the guest palaces of the Persian king. On one hand, his tale is that of a romantic king fond of books and astrology, with an indulgence for opium; but circumstances forced him to live in extraordinary wretchedness, also.