The Pakistani office, on the other hand, appears to be older and is served by officials wearing a gray-colored shalwar kameeze (Shalwar are loose trousers and the kameeze is a long shirt), though it is brighter with open corridors and sun-lit rooms and a lush garden beyond.
If an Indian visitor looks reasonably harmless and is not carrying suspicious materials, chances are that the customs formalities would be processed in a short amount of time. If you happen to be a white Westerner, you will be processed much sooner.
A Rare Sighting
A lady walks without any male escort in a customs office corridor. She was one of the few women encountered on the Pakistani side of the border. Women dressed in shalwar kameeze and with their heads covered with dupatta (a scarf or covering for the head and upper body worn by women) are a common sight in Pakistan. They are not an uncommon sight in India, either.
It must be mentioned here that while these pictures were being clicked, the customs office was suffused with the fragrance of freshly cooked Mutton Biryani. Perhaps it was lunch time.
Inside Pakistan - First Impression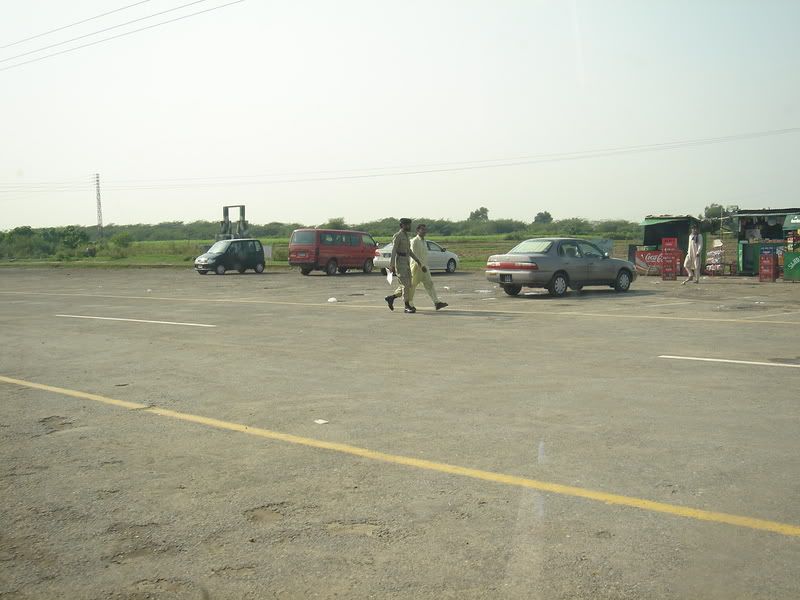 There was a stark difference between the Indian and Pakistani sides of the border. India was more colorful and was crowded with smelly dhabas, irritating touts, and boisterous tourists mostly from the surrounding villages.
Pakistan was relatively peaceful and almost silent. There was less business and bargaining. The military presence, in absence of the civilians, was consequently quite overwhelming.
Spying the 'Enemy'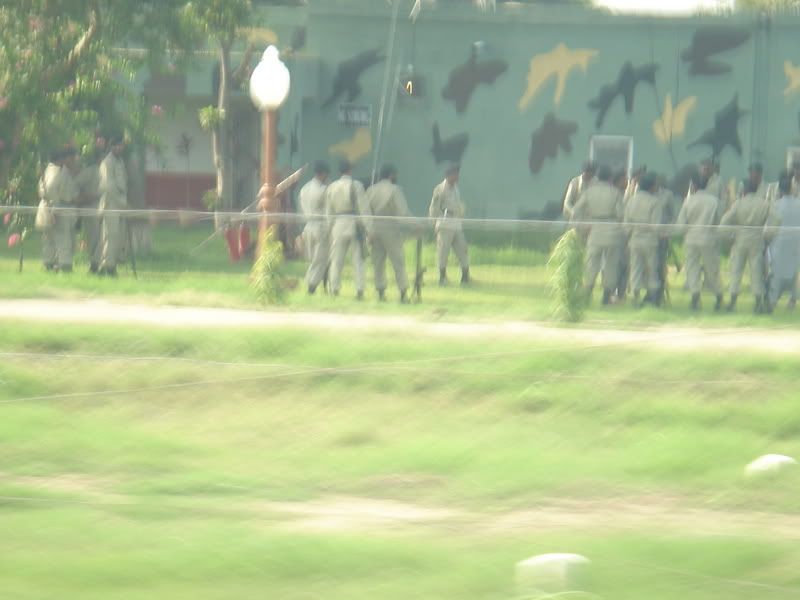 The highway that connects Wagah to Lahore was littered with aggressive and very visible army camps like these. This was not so between Amritsar and Wagah in the Indian side where the army presence was more subdued. It was unmistakable that one was now in a military-ruled country. This was Pakistan - the cantonment of General Pervez Musharraf.
[The author traveled to Pakistan in September, 2006]