Natural genius and talent; gifted artists and musicians. I have met such people like this and it is a humbling experience.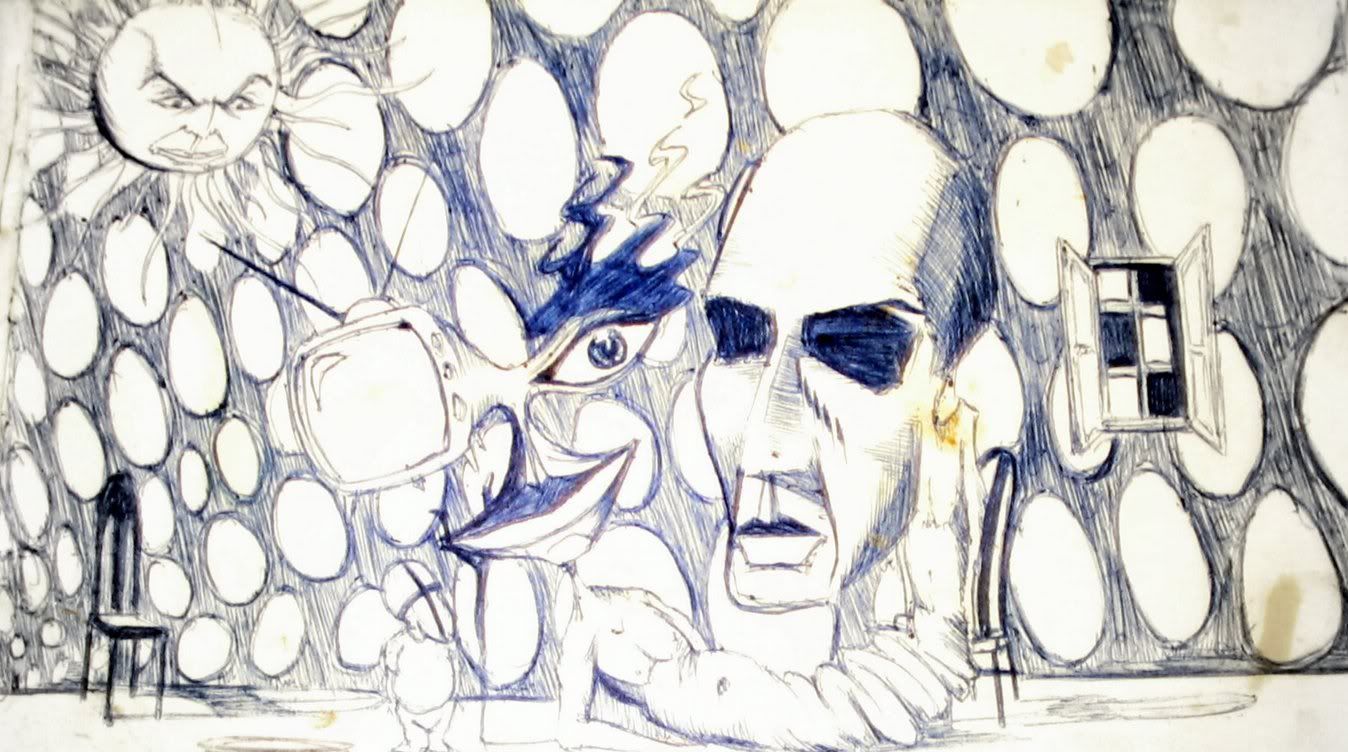 There are people out in the world with incredible natural gifts. Isaac was one such person. I met him while working as a waitress while going through school many years ago. Initial impression, he seemed rather ordinary, with the exception of absolutely killer looks, hair that fell absolutely perfectly over one eye and roll-over-and-die-for blue eyes. He could literally charm the pants off of any girl he turned his gaze toward. I would marvel at how many times we'd be out and about and literally a train of chicks would be following him like he was some kind of Pan-God sans flute.
He and I made regular runs to Austin and called them "Our Fear and Loathing in Austin Tours". Both of us were avid Hunter S. Thompson "appreciativados" (fan seemed the wrong word for a HST devotee, so we concocted that word). We lived the life too, dropped our fave flave of the moment and made sure as we 'hit' Austin we'd be in fine appreciative 'Austin mode'.

Isaac scored jobs around town that we'd hook into our trips; he created murals on the outside of and inside clubs about town. The owners of the establishments would run a few ideas and colors past him then Isaac would paint like a mad-man for days with me running to fetch supplies and occasionally playing back-up to his Dali.
I remember one weekend, trolling 6th Street, he amassed a small harem. We had been 'tripping the light fantastic' at Emo's (among other spots) and he had lined up quite a following. Since he was 10 years my junior, I wasn't one to stand in the way of anything he might chose to do; we were struggling 'art-buddies' after all. We had brought along a friend of ours, David, and he and I decided to call it a night and returned to the hotel. A few hours later, Isaac returned, a gal on each arm. He sauntered into the room (we had a suite) where Dave and I had fallen asleep watching a movie, Bimbo and Bimbette on each arm. We woke up and told him and his lovely company not to make too much noise. Apparently something didn't chime right, dear Isaac reappeared a short time later with no gals; he had called them a cab. He flopped into bed, ran David out and our friendship changed.