Girls Gone Wild creator and celebrity-glommer Joe Francis has apparently let his extended 15 minutes of fame go straight from his head to his groin.
Francis has amassed a multi-million dollar fortune making low-budget films featuring barely-legal age drunk women performing tawdry acts on camera for cheap trinkets. But now, via court records and a blockbuster new report, Francis, 33, is revealed as not just a smut-pushing profiteer, but also an opportunistic sexual abuser, allegedly taking a drunken woman's virginity against her wishes, manhandling a female reporter, harassing pregnant women into miscarriage, and routinely equating women with their genitalia.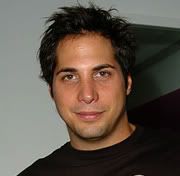 Joe Francis may be the most vile celebrity sociopath who hasn't actually killed anyone. Yet.
The strange phenomena of intoxicated groups of girls getting naked on tape while cameramen casually suggest they make-out with their friends, masturbate in front of strangers, or otherwise degrade themselves, is some kind of toxic byproduct of the reality TV-celebrity mania that has taken our popular culture hostage. If pseudo-reality shows like The Real World, Flavor of Love, and Road Rules are the gutters of celeb-dom, then these low-rent party-porn productions are the sewers.
And Mantra, Francis' production company, knows where to strike: mass party settings like Spring Break, Mardi Gras, college revelries, and nightclub events, where mob mentality, peer pressure, narcissism, alcohol, and drugs can easily overcome inhibitions and scruples in the guise of "liberation."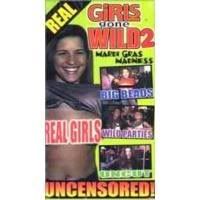 Joe Francis grew up in affluent Laguna Beach, California, and surely this gave him a taste for the finer things in life, like the Ferrari car and Gulfstream Jet he owns. What it didn't give him was talent, values, or respect for women. But having one's own jet certainly makes the ability to travel to warm locales and induce the natives to frolic in their natural environment just that much easier. Girls Gone Wild isn't just Francis' livelihood, but his lifestyle.
With his "film" chops honed and sharpened as a production assistant for the syndicated Reality TV show – where viewers sent in amateur videos – in the mid-'90s, it was hardly a leap of imagination to Francis' first solo business venture, Banned From Television. BFT featured gruesome images of animal attacks, vehicular accidents, and nightmare inducing gore.