Every year in America, an average of 7.2 million children are born. In 1985, the year I was born, I was just one of 6,438,239 fertilized embryos. Of those six million plus, there are currently 5,166,952 of us. So what happened to the missing 1,271,287 that knocked off between 1985 and 2006?*
Two words, my friends: Discovery Zone.

Don't be fooled.
These are the gates of hell.
Some children had Chuck E. Cheese (or Showbiz Pizza, for you old schoolers). Some children had the local playground. Some had Parcheesi. But for many of us, particularly in the greater Fort Wayne, Indiana area that I grew up in, there was Discovery Zone, which, according to Wikipedia, can best be described as having been "a chain of entertainment facilities featuring games, elaborate indoor mazes designed for young children, including slides, climbing play structures and ball pits."
But for laymen, Discovery Zone was more accurately, Darwin's Law for Kids.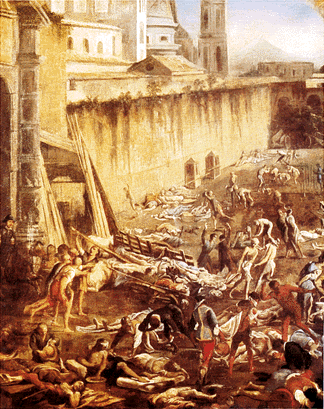 A fun-filled afternoon for the family!
Ask the scarred, crippled 20-somethings of today about it and many will shudder in terror at the simple memory of the horrors of Discovery Zone. It was impossible to leave the large building of tubes, ball pits, slides, and arcade games without some form of head and/or internal injury.
My brother has a considerable crook in his nose that I can't help but credit to the time I kicked him in the face somewhere within the tubes.
Within the tubes, the social hierarchy was similar to Lord of the Flies. It wasn't uncommon to find corpses littering the tubes. And naturally, if you were an especially agile child, you could move through the tubes with considerable ease -- until you came up behind the notorious Fat Kid who never moved at the speed you wanted him to, especially in a rousing game of tag, at which point you would either A) trample him, B) maneuver around him and then kick him in the face, or C) push him to speed him up until he kicked you in the face.